Vucic: Serbia will not close the border with Bosnia-Herzegovina and Serb Republic
The president of Serbia said that there is a desire to help the Serb people west of the Drina River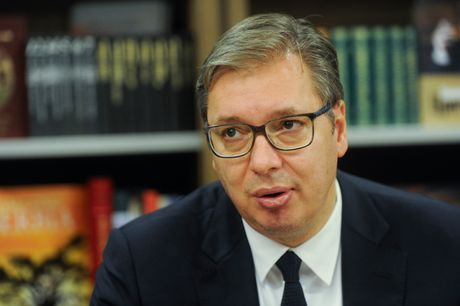 Serbia will not close the border with Bosnia and Herzegovina (BiH) and the Serb Republic (RS) whatever the situation may be, not only related to coronavirus, Serbian President Aleksandar Vucic stressed on Sunday.
Asked by Tanjug to comment on speculation that Serbia could close the border with the RS, Vucic said that "there will be no closing of the border with the RS."
"We will do our best to always and at all times help our people west of the Drina, while respecting everyone else," he pointed out.
He added that he is proud of the relationship between Serbia and the RS, between our citizens on both sides of the Drina, and stressed that this would continue.
"There will be no closing of borders towards the RS If we can help in any way also during the coronavirus pandemic, and in every way, we will be doing it in the future as well," concluded Vucic.
(Telegraf.rs)