Dr. Jankovic on the new strain of coronavirus: We expect it will transmit easier and faster
At this moment, the medical part of the Crisis HQ does not see the conditions for any significant relaxing of measures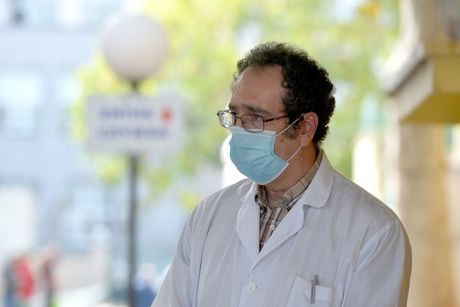 Immunologist and member of the Crisis HQ Srdja Jankovic said today that he expects the new strain of coronavirus that appeared in Great Britain to be transmitted easier and faster.
"If you recall, one of the mutations in weasels was noticed earlier, where it was said that the virus is more easily transmitted between them. In England, the new strain slowly began to push out the previous one. As for the flights from Great Britain, the government will make a decision, we did report that there is a certain risk and that those flights should be stopped," said Dr. Jankovic.
When asked if he sees room for easing the epidemiological measures next week, Dr. Jankovic replied:
"At this moment, the medical part of the Crisis HQ does not see the conditions for any significant relaxing of measures. Personally, I think it would have been better if we had not extended the opening hours of hospitality establishments. We'll see what will happen in the coming days and how we will celebrate the New Year. I said that there are red lines that we will not cross as far as the measures are concerned, we will reach a consensus. It's very important that there are no gatherings this New Year."
As he stressed, if we spend the New Year Eve in parties, it could be disastrous for us.
"A meeting of the Crisis HQ is tomorrow in order to consider all the assessments of the situation, so that epidemiologists can assess what is necessary beyond the measures, in what way they can be corrected or remain the same. I don't see room for any easing at the moment. At the moment we have no improvement, our hospitals are still full."
Video:
A New Year tree in a hazmat suit and mask... See what its like in the Covid hospital in Karaburma, Belgrade
(Telegraf.rs)
Telegraf.rs zadržava sva prava nad sadržajem. Za preuzimanje sadržaja pogledajte uputstva na stranici Uslovi korišćenja.