Crisis HQ reveals if there are problems in Serbia after Croatia temporarily suspends vaccination
Tiodorovic pointed out that doses for revaccination with the same vaccine must be provided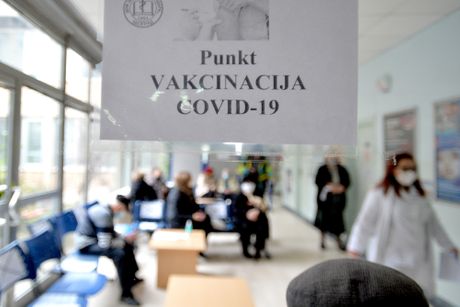 There is no delay in the delivery of vaccines against coronavirus to Serbia, Dr. Branislav Tiodorovic announced today at a press conference of the Crisis HQ.
When asked about the temporary suspension of vaccination in Croatia due to the delay in the delivery of vaccines, he said that this is not the case in our country.
"At the moment we don't have a delay in any delivery. It goes according to the planned dynamic, we don't have a problem like Croatia. For those who received the first dose of Pfizer (vaccine), we will have to provide the second dose for them first," he said, adding that there are still priorities in vaccination, i.e., in providing the doses for revaccination of those who have previously received the Pfizer vaccine.
He also said that "the Chinese can give us a million doses every month."
He also pointed out that Hungary has certified the Russian vaccine in its territory, and that this is a member state of the European Union.
Video:

Can pregnant women be vaccinated?
(Telegraf.rs)