Minister Udovicic banned from entering the territory of Kosovo and Metohija
Minister Udovicic's visit was announced in accordance with all procedures from the Agreement on Official Visits, and on time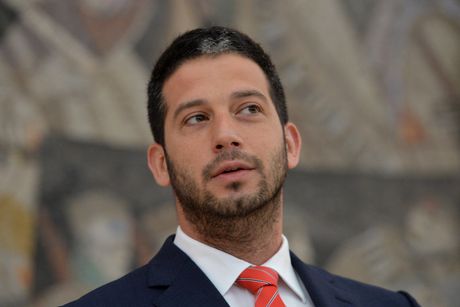 Provisional authorities in Pristina sent a notification last night after midnight prohibiting the entry into the territory of Kosovo and Metohija to Minister of Youth and Sports Vanja Udovicic.
Minister Udovicic was supposed to speak at the University of Pristina with a temporary headquarters in Kosovska Mitrovica, to hand over scholarships to young people and then visit the Center for Ecology and Sports Development in Zubin Potok, but the authorities of the temporary institutions in Pristina banned his visit without any reason.
His stay in Kosovo and Metohija was duly announced to the liaison officer in accordance with all agreements and established procedures, but despite that, Pristina unilaterally and arbitrarily decided not to allow him to visit, and the notification was sent last night in the dead of night, which is another form of perfidious sadism of Pristina, said a press release issued by Director of the Office for Kosovo and Metohija Dr. Petar Petkovic.
The latest ban shows all the arrogance of the authorities in Pristina, which reject any kind of cooperation, dialogue and agreement, but also the inability of the European Union to ensure and guarantee respect for these agreements and civilized behavior of Albanian politicians, the statement added.
"To ban a minister of sports from visiting children is not only an attempt to prevent him from doing his job, but also anti-civilization savagery targeting young people. Despite that, all these barriers and prohibitions will not prevent us from continuing to help our people in the southern province and we will strive even stronger and more resolutely to build a safer and better future for them remaining and surviving in Kosovo and Metohija.
"The visit of Minister Udovicic was announced in accordance with all procedures of the Agreement on Official Visits and on time. We will inform all competent international institutions about this, one in a series, examples of Pristina's arrogant behavior which violates all agreements."
Pristina confirms it banned Udovicic from entering Kosovo and Metohija
The Kosovo Ministry of Foreign Affairs and Diaspora confirmed that it did not allow Serbian Minister of Youth and Sports Vanja Udovicic to enter the territory of Kosovo and Metohija, without stating the reasons for making such a decision.
"We confirm that the Ministry of Foreign Affairs and Diaspora did not approve the request of the minister of the Government of Serbia to enter the Republic of Kosovo," the Ministry told Pristina's Zeri.
(Telegraf.rs)
Pošaljite nam Vaše snimke, fotografije i priče na broj telefona +381 64 8939257 (WhatsApp / Viber / Telegram).