Electricity price for citizens won't go up this year: Where is Serbia in the world, price-wise
Electricity in Serbia is the cheapest in Europe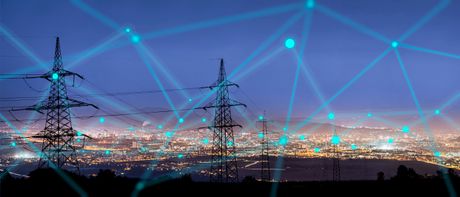 The price of electricity for citizens will certainly not increase until the end of this year and at least until the middle of next year, said acting director of EPS (Serbian state power corporation) Milorad Grcic.
"Raising the price of electricity for citizens is not the plan and they don't need to worry," Grcic told TV Prva.
He says that the stable situation in Serbia was contributed to by excellent planning within EPS, that is, taking care of every production capacity, as well as the full support of President Aleksandar Vucic and his policy to preserve all capacities, both thermal and hydro.
"This has led to Serbia having its own electricity production today, and that is the main reason why Serbia has electricity. Thanks to that, we can tell all Serbian citizens not to worry in the coming period, that they will have electricity at the price they pay today, which is the cheapest in Europe," said Grcic.
Due to the rising price of electricity around the world, countries are thinking about nuclear power more and more often, and Serbia is among them.
How much cheaper is it?
Even after the electricity price hikes in 2017 and at the end of 2019, Serbia remained the country with the convincingly lowest price of electricity in Europe. That is, according to the calculations of the Ministry of Mining and Energy since the last price increase, far below the prices in the region.
Before the last price increase, electricity in our country was 19% cheaper than in North Macedonia, 20% than in Albania, 21% than in BiH, 31% than in Montenegro and 50% than in Croatia.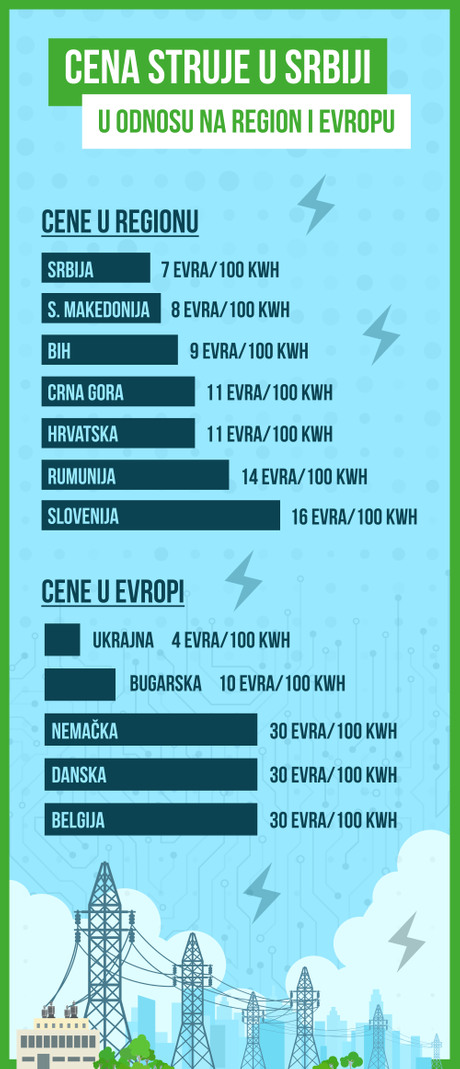 At that time, citizens of Serbia had five times cheaper electricity than, say, people pay in Denmark and Germany, and four times compared to Belgium.
According to the latest Eurostat data, only Ukraine has cheaper electricity than Serbia.
The share of taxes and VAT in the price of electricity in Serbia is about 25 percent, which puts us in the middle of the list, in 23rd place. These levies are highest in Denmark, where they make up 63.7 percent of the final price, while in Germany they stand above 50 percent. Otherwise, that is the highest known price of electricity in the world.
In Serbia, more than 70,000 households receive assistance in the amount of 120 to 250 free kilowatt hours of electricity per month, depending on the number of household members.
It should be noted that there are other companies in Serbia that sell electricity.
Video:
If price of electricity hits your wallet, these are the tricks to avoid it
(Telegraf Biznis)
Pošaljite nam Vaše snimke, fotografije i priče na broj telefona +381 64 8939257 (WhatsApp / Viber / Telegram).