Wives of Belivuk, Miljkovic and Ivanovic arrested, as well as Belivuk's mother-in-law
They were arrested for money laundering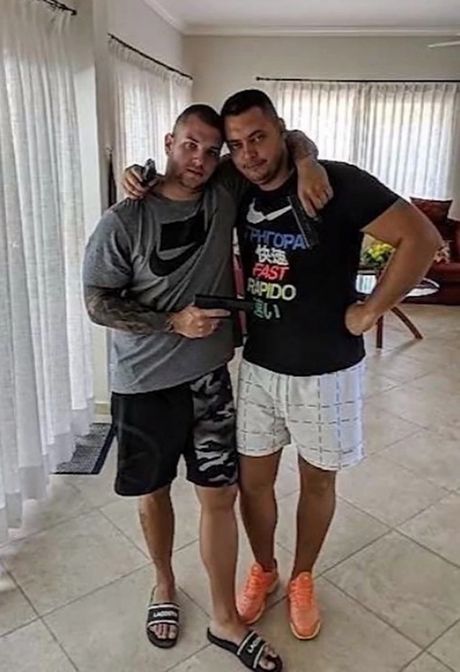 The wife and mother-in-law of Veljko Belivuk have been arrested on the order of the Prosecutor's Office for Organized Crime, in cooperation with SBPOK, as well as the wives of Marko Miljkovic and Filip Ivanovic. The charges against the women state that they were involved in money laundering on behalf of Belivuk's criminal group.
B.B., T.M., S.DJ. and M.M. have been detained on suspicion that they were committing the criminal offense of money laundering over an extended period, the Prosecutor's Office for Organized Crime told Tanjug.
It is suspected that they were buying real estate and valuable movables using the money suspected to have come from the activities of the criminal group organized by Veljko Belivuk and Marko Miljkovic.
Searches are underway, the prosecution said.
Veljko Belivuk, Marko Miljkovic, Nebojsa Jankovic and Ratko Zivkovic were recently questioned in the Prosecutor's Office for Organized Crime based on a request from Montenegro, regarding the circumstances of criminal acts committed in that country.
The suspects denied committing the crimes. They were questioned in the presence of Montenegrin prosecutor Sasa Cadjenovic.
Belivuk, Miljkovic, Jankovic denied guilt, and they will present a detailed defense when they receive all the documents, considering that the order to conduct the investigation had just arrived. The suspects are charged with committing two murders - of Adis Spahic and Damir Hodzic.
The criminal organization, whose leader is Belivuk, along with unidentified persons, is also accused of killing Milo Radulovic.
After the questioning, Belivuk, Miljkovic and Jankovic were taken back to the District Prison in Belgrade.
(Telegraf.rs)
Telegraf.rs zadržava sva prava nad sadržajem. Za preuzimanje sadržaja pogledajte uputstva na stranici Uslovi korišćenja.