Cedomir Jovanovic: "Drive in Support of Russia" event is a disgrace for our people
If any of the people of modern Europe have suffered in the hell of war, then we Serbs have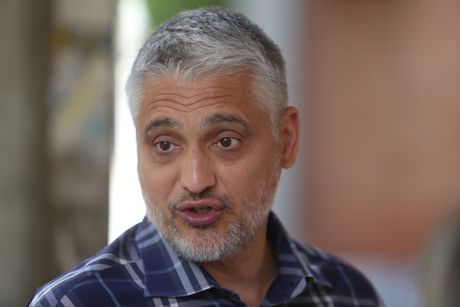 The president of the Liberal Democratic Party, Cedomir Jovanovic, has criticized the announced gathering during the weekend, called "Drive in Support of Russia - Serbs for Russians," ("Voznja Podrske Rusiji") assessing it as a disgrace for all of us, for Belgrade and for our Serbia.
"If any of the people of modern Europe have suffered in the hell of war, we Serbs have. We are a nation of people who throughout history have lived more in exile than in their own home, fathers who carried a rifle in their hand more than their children, mothers and wives who were the head of family because men fell in the war. Each generation of our people has been a war generation. Now that fate should come for our children as it came for us in the 1990s. And we can only stop it by fighting for peace of every man, wherever he lives, whatever god he prays to, whatever his name is," Jovanovic wrote on his official Facebook account.
According to him, it is a historical disgrace for Serbia and Serbs to turn a blind eye on those among us who, instead of fighting for peace in Ukraine today are planning rallies in support of Russia's war against that country and the people who liberated us from Nazi Germany in 1944 and were among the first to condemn the 1999 NATO bombing.
"The 'Z' from Russian tanks in front of which millions of Ukrainians are fleeing and under whose caterpillars entire cities are disappearing is not and must not be a symbol with which our people, our Belgrade, our Serbia identifies. Whoever loves Russia and Russians, let him pray and fight for peace in Ukraine, let him help stop the war in which Russian youths are dying, let him help us stop Russian columns in front of Kharkov, Odessa and Kiev before, after ruthlessly destroying everything in front of themselves they irrevocably go the way that only Nazis went before them in World War II," stated Jovanovic.
According to him, that great country and its people do not deserve such a fate just as the Serbs did not deserve the stamp of genocide in Srebrenica for which the leaders who led us at the time were responsible, but also the whole world that watched them unprepared to oppose them in time.
"That is why we are defending both Kiev and Moscow only by condemning the Russian attack on Ukraine. That is why only by condemning the symbol brought to us from Russian tanks in Ukraine to the streets of Belgrade, we are protecting Serbia and defending our peace, but also the peace of the unfortunate Ukraine and the stumbling Russia," concluded Jovanovic.
(Telegraf.rs)
Pošaljite nam Vaše snimke, fotografije i priče na broj telefona +381 64 8939257 (WhatsApp / Viber / Telegram).