Vreme čitanja: oko 3 min.
Muddy Danube hides the secret of what happened to Milos, Milan and Nenad: Search continues today as well
Vreme čitanja: oko 3 min.
Only Mane Knezevic (37) managed to swim to ashore
Inseparable friends Milos Markovic (37), Nenad Trivkovic (38) and Milan Nikolic (36) are being searched for since Saturday evening by relatives, friends, acquaintances, members of the River Safety Unit, the Gendarmerie... Where they are and whether they are alive is not yet known. Their phones are unreachable.
Only Mane Knezevic (37) managed to swim ashore. Unofficially, he was holding onto a board. He walked through the bushes and asked for help in a house. He is still taking sedatives. The call for help from his friends is still ringing in his ears.
On Sunday, he came with the police and described what happened that Saturday. Knezevic apparently said that strong wind was blowing on the river, that one wave lifted their boat up, and the other crashed on top of it.
The four friends got into the boat around 9 pm that Saturday and headed for New Belgrade. As the wind was strong and the waves were big, the boat, the Three Princesses, soon overturned, just a kilometer from the Pancevo Bridge. That was the last time Mane heard and saw his friends.
Renato comments on the accident
Renato Grbic (who is known for rescuing people from the Danube) spoke for our portal about the tragedy that has shaken whole Serbia.
"I wasn't at my tavern on Saturday night, but they immediately informed me about what happened. Within a few minutes there were about 30 policemen here. I remember that it was very windy that evening, so the police continued their search on Sunday. I also got involved with my brother and two boats. Friends and buddies of the missing young men set out from Pancevo. We met halfway, but to no avail. The guy who survived was with the river police yesterday showing them where they were and how they capsized. Mane saved himself by finding a styrofoam board and using it to swim. He made his way through a forest and vegetation and went to a house over the embankment and asked for help," says Renato.
According to him, the missing men's mistake was that they started late, and there was a strong Kosava wind that day.
"Maybe because of inexperience, they headed towards the New Belgrade side, where at one point one wave lifted, and another sank them. It was inevitable for the boat to capsize. I've been on the river so long and I wouldn't dare to sail out when Kosava is like that. If they had gone along this bank and next to it, nothing would have happened. Even if they had capsized, they would have quickly swum a few meters to land. Grab onto a branch and save themselves. This was they headed to the opposite side in the worst of storms. The strongest Kosava blows are right under the Pancevo Bridge," explains Renato.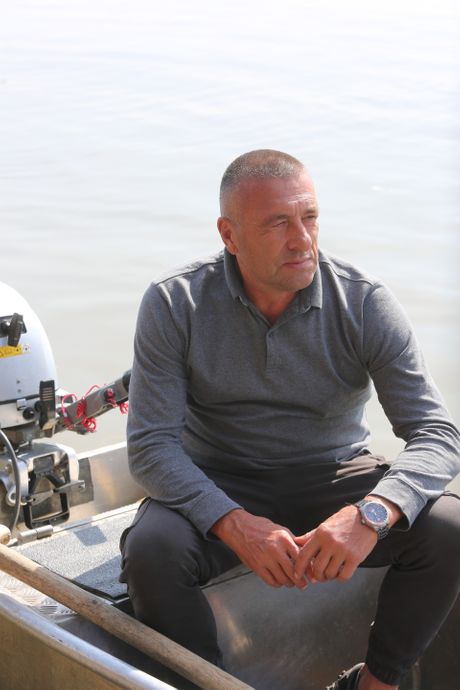 The appeal
The families of Milos, Milan and Nenad are appealing on everyone who has vessels or drones to join them in the search.
Anyone who wants to help the families or has any information can contact Milos's brother Dusan by calling 063 720 12 02.
Telegraf.rs has learned that members of the River Safety Unit and Gendarmerie will continue the search for the three friends today.
A probe was also used in the search yesterday to at least find the boat in the muddy Danube.
The investigation is conducted by the Higher Public Prosecutor's Office in Belgrade.
(Telegraf.rs)
Telegraf.rs zadržava sva prava nad sadržajem. Za preuzimanje sadržaja pogledajte uputstva na stranici Uslovi korišćenja.