On the famous Serbian icon St. George is slaying the dragon, and here St. Putin is killing Obama! (PHOTO)
Serbian icon of St. George slaying the dragon got its English version - in which St. Putin is killing Obama
Georgia Lydian (around 275/281 - 303) was a Roman soldier in the Guard of Diocletian, who died as a martyr during the persecution of Christians.
LIKE US ON FACEBOOK – Telegraf English OR WRITE TO US – office@telegraf.rs

In
Christianity
(Eastern and Western) he is celebrated as St. Juraj or St. George. In art art is often depicted as slaying the dragon.
Coincidentally, someone in Serbia joked and made St. Putin killing Obama. The photo became a hit on the Internet.
This is original photo: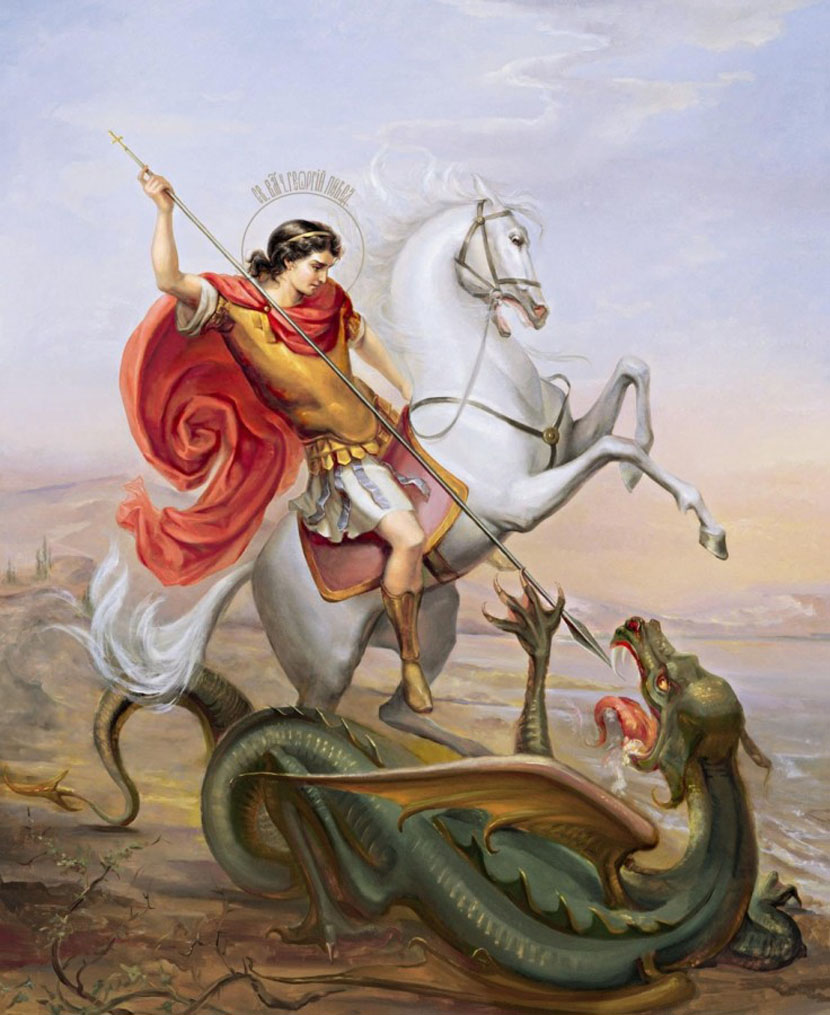 And here is Putin killing Obama: (
Telegraf.co.uk
)
Pošaljite nam Vaše snimke, fotografije i priče na broj telefona +381 64 8939257 (WhatsApp / Viber / Telegram).