Shaqiri, you're a Serb! Albanians congratulated the former teammate, the fans are destroying him in the comments (VIDEO)
A naturalized Swiss, of Albanian origin, born in Gnjilane, knows Serbian language and gladly uses it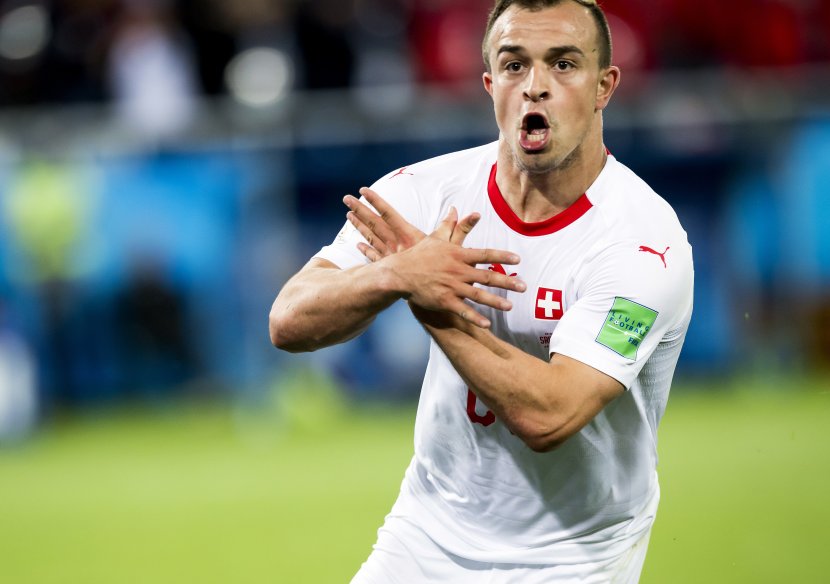 Xherdan Shaqiri didn't want to answer the questions of the reporters in the Serbian language after the match Liverpool - Red Star, but he clearly understood what he asked him.
Professor Bjelica held a basketball class: Sacramento destroyed Atlanta, double-double of Bobi Marjanovic! (VIDEO)
Marko Goveljic also revealed that after the match, who was his marking him the entire match, and they had fierce verbal conflicts in the Serbian language.
The proof that Shaqiri knows Serbian the Serbian language, and that he gladly uses it, is the comment on the goal of his former teammate, Erik Pieters.
Shaqiri's comment was discovered on social networks, which he put on the video by Pieters. - Polakooo brateeeee - (easy, brother) - wrote Shaqiri with several smiley faces illustrating the rocket, fire and the fact that he likes the goal.
When Serbs saw that, they started commenting on his comment.
Many started calling him a Serb, a brother, they congratulated him for knowing his mother tongue, and some fiercely insulted him. To recall, Shaqiri was the one who really provoked Serbia, when he celebrated after scoring a goal for Switzerland on the Mundial by showing a symbol of the Albanian eagle.
After that he calmed down, he even experienced strong insults on Enfield from the Serbian fans, who didn't forget about his provocations.
Shaqiri is supposed to arrive in Belgrade, where Liverpool is supposed to play with Red Star in the fourth round of the Champions League, and there is no doubt that he will have a hostile welcome by Delije (Red Star supporters).
VIDEO: We asked Shaqiri what is he expecting in Belgrade, he just turned away and left, and then he got a question in Serbian