St. Mark's Church leaves visitors breathless: Is this the most beautiful composition in the world?
"It's fantastic! Look at the details of this mosaic," a man and a woman commented in English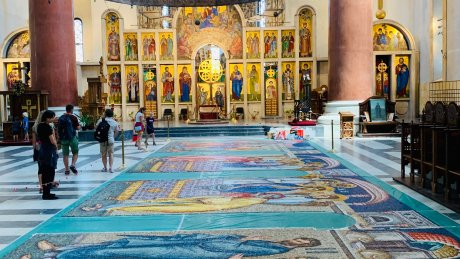 Foto: Snežana Čenad
The laying of the "Communion of Holy Apostles" mosaic began on Monday in St. Mark's Church in Belgrade, built in 1931 and modeled on the Gracanica Monastery in Kosovo.
Telegraf went to the church and found visitors, mostly foreigners, who viewed with enthusiasm two mosaics that have been adorning the floor of this temple for several days now.
"It's fantastic! Look at the details of this mosaic," a man and a woman commented in English.
So far, there are two mosaics - one of which is located above the the tomb of Patriarch German, and another, depicting the coronation of Czar Dusan. The first represents Christ who never sleeps, and the second is placed above the sarcophagus with the remains of the Serbian czar.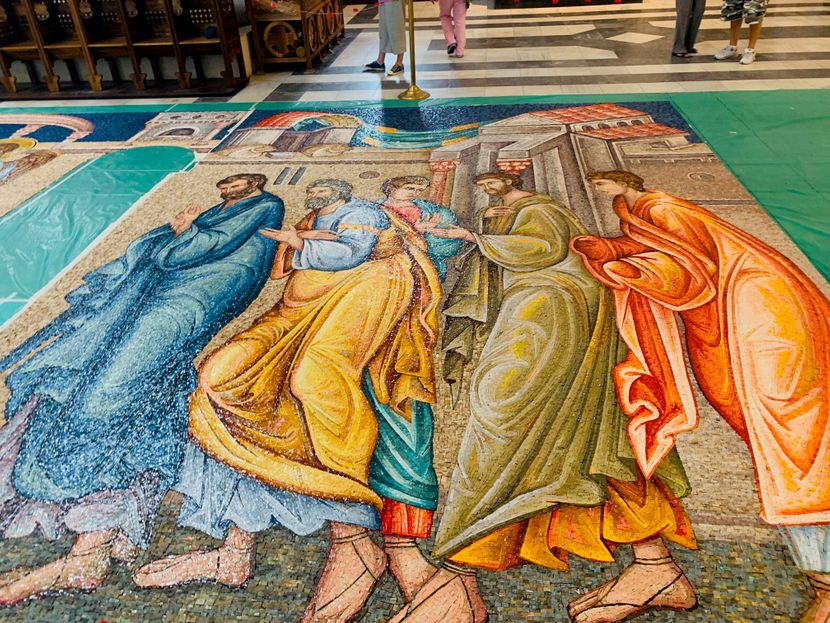 "COMMUNION OF THE HOLY APOSTLES" THE BIGGEST AND MOST BEAUTIFUL COMPOSITION IN THE WORLD
The mosaic "Communion of the Holy Apostles," which consists of 5,500 pieces, is the work of Professor Djuro Radlovic, and could be installed on the wall by the end of the year, Priest Trajan Kojic, who is in charge of the church, told Tanjug.
The plan is to have the entire altar apse of the church, all 300 square meters of it, covered with the mosaic, as the most beautiful and lasting technique.
"There is no bigger composition in the world, and many connoisseurs add that there is none more beautiful," says the head of the temple located in Belgrade's Tasmajdan district, and reminded that the apse will be complete once the composition "Liturgicals" has been done.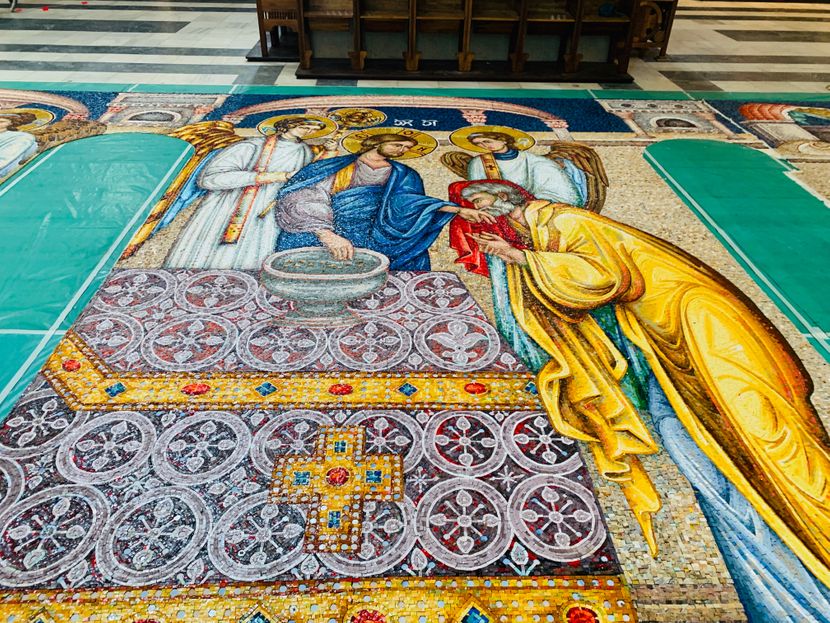 SERBIA'S LARGEST, AFTER ST. SAVA AND OPLENAC
Once everything is complete, the entire 500-square-foot mosaic will have 1.5 million built-in pieces, Father Trajan said, announcing that the painting of the church will begin soon.
"It will be the largest mosaic work in Serbia, not counting Oplenac and St. Sava's Temple," he added.
The painting of the remaining walls will begin soon.
Much has been done in the last ten years, the roof has been renovated, the old plaster has been removed, new lighting and sound systems installed, as well as the iconostasis.
They say at the church that tourists are very interested in it, both citizens of Serbia, and those from the region and the rest of the world.
"The church was dark and poorly lit, the circumstances were such that no one came to us. Today it is crowded all day, people come from all over the world, especially the Japanese and the Chinese, there are also numerous excursions, pilgrimage trips, children are brought by heir teachers, many of them want a chance to install a pience of the mosaic, and it's all wonderful to watch," Father Trajan told Tanjug.
VIDEO: The raising of the Dome of St. Sava's Temple
(S.C.)