Telegraf learns: Belgrade flea market sold to Kopernikus for EUR 20 million
Kopernikus defeats Lidl in public competition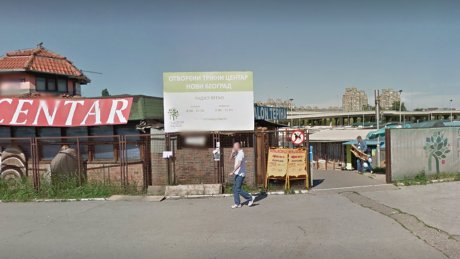 Printskrin: Google maps
The plot of land in Block 43 in New Belgrade, which currently houses an open air shopping mall, known as "Buvljak" (flee market), has been sold to Kopernikus today for 20 million euros, Telegraf Biznis has learned.
The initial price for the land spreading on 20,500 square meters (2.05 hectares) was 14.2 million euro, and Kopernikus beat Lidl in a public bidding.
The new owner will be able to build 65,300 square meters on the plot. There was also talk earlier that a commercial facility would be built there.
At the end of last year, Kopernikus sold the cable operator it owned, Kopernikus Technology, to Telekom Srbija for 200 million euros, to shortly afterwards acquire Prva and O2 television stations for 180 million euros.
And the authorities have already found a new location for Buvljak. At first there was talk that it would be moved behind Block 45, near the Dr. Ivan Ribar settlement - but there has been a change of plan.
Thus the largest city market will end up behind the New Bezanija Cemetery, in the immediate vicinity of "Kvantas" - the Belgrade Wholesale Market.
The open air mall opened in 1994.
(Telegraf Biznis)