Comtrade donates 16 notebooks to Medical High School in Serb enclave Gracanica in Kosovo (PHOTO)
These computers will be of great help in digitizing the work of the school - introducing electronic class registers, electronic enrollment, digital classrooms, and unified informational system of education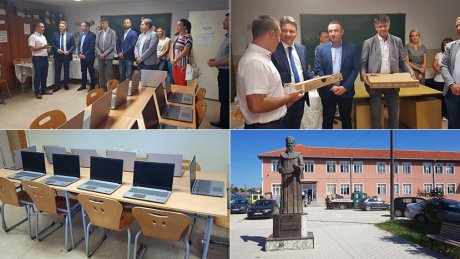 Foto: Tanjug/Kancelarija za KiM, Telegraf.rs
Supporting the initiative of government's IT and E-government Office, Comtrade has donated 16 notebooks to the Gracanica Medical High School.
This company is creating with great care favorable conditions for the development of the IT sector domestically, as well as throughout the region. The donated computers will allow the medical school to digitize its work (e-class registers, e-enrollment, unified informational system of education, digital classrooms), which will provide students and teachers in Gracanica with the same quality of teaching and e-government services as in all other schools in Serbia.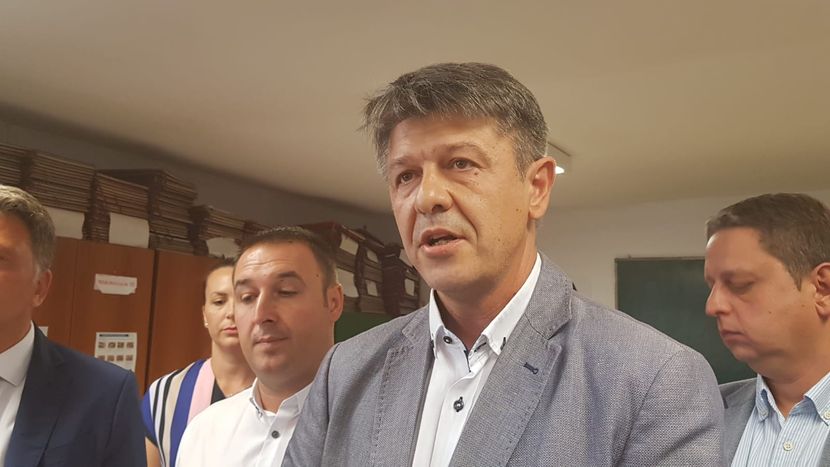 Comtrade's public sector spokesman Miroslav Velickovic said the company was happy to respond to the initiative launched by the Office of Information Technology and E-Government.
"Supporting the initiative of the Office of Information Technology and E-Government, Comtrade has donated these 16 laptops to the Medical High School. With over 1,000 clients and 17 business centers worldwide, Comtrade is one of the largest, if not the largest IT company in Southeastern Europe. We recognize the importance of computer literacy and in that spirit, we have donated these computers. We believe that children will express their full capacity by using these computers," said Miroslav Velickovic.
According to him, the company is aware of the importance of computer literacy and of a modern approach to learning in today's world.
"We are certain that the hardest-working students will be able to follow their dreams more easily with the help of technology and find their professional path faster," Velickovic added while donating computers to the Gracanica school.
The presentation of the computers was attended by the director of the Gracanica Medical High School, Miodrag Zivic, the Director of the Office for Information Technology and E-Government Mihailo Jovanovic, the Assistant Director of the Office for Kosovo and Metohija Dejan Pavicevic and the the public sector representative of Comtrade Miroslav Velickovic.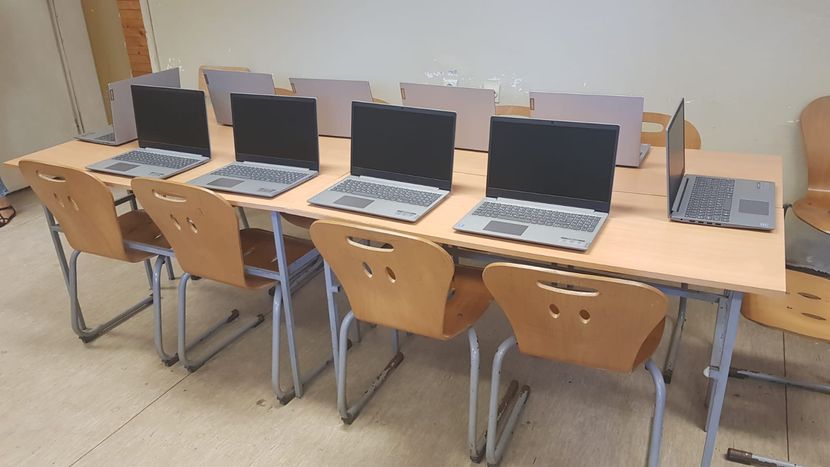 "With today's donation and installation of these computers, students and teachers at Gracanica Medical High School will be able to use the same system of education digitization and e-government, starting September 1, as any other students and teachers in any other school in Serbia. Namely, starting September 1, the Ministry of Education has prescribed mandatory use of e-class registers, an important information system for digitization of education. This information system allows professors to save up to 50 percent of the time spent on administrative tasks, allows parents to have an insight into the results and successes of the students, and I would say that it contributes to students as well, because teachers can only see their own grades and I believe that with the implementation of the e-class registers there will be a more objective assessment of students," said Director of the Office for Information Technology and E-Government Mihailo Jovanovic.
He added that this equipment will enable the implementation of a large unified information system of education in Gracanica, in the Medical High School, next year.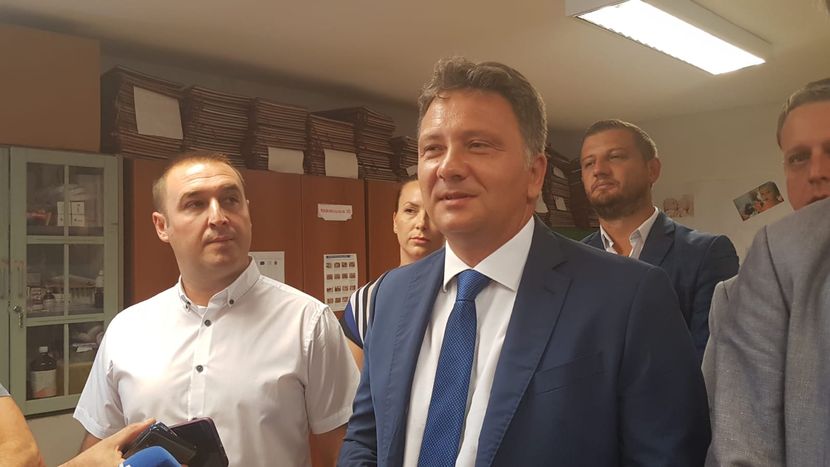 "The Ministry of Education, Science and Technology Development and the Office for IT and E-Government are moving towards the development of a large information system that will entail a complete digital transformation of the education system. Already this year, we have taken the first step with e-enrollments. Namely, this year about 65,000 students were enrolled through this system in the first grade of primary schools in Serbia, over 51,000 in the first grade of secondary schools and about 4,000 students in the Belgrade University. In this way, we have saved parents over 200,000 hours of waiting in queues, as this system automatically pulls in birth certificates and residence details. It is very important that in this way, we provide the same quality of service, the same work conditions to both teachers and students in the school in Gracanica, as in any school in Serbia. I hope that with this move we have contributed at least a little to the efforts of both the prime minister and the president and the entire government to make life better for our citizens here in Gracanica," added Jovanovic.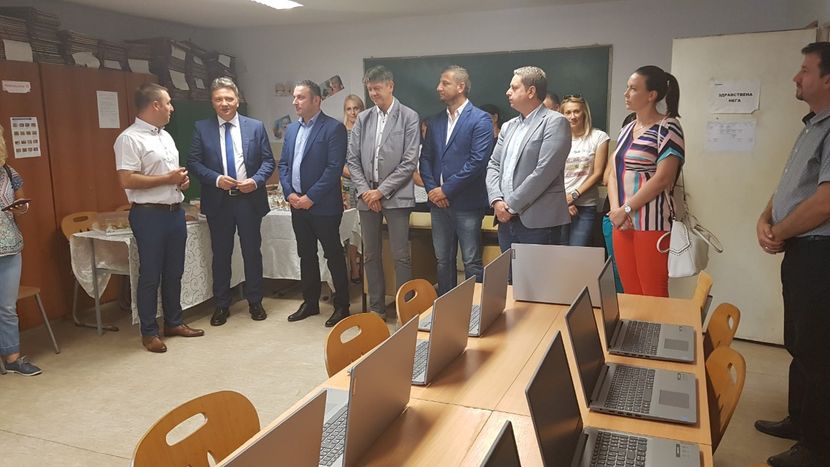 Assistant Director of the Office for Kosovo and Metohija Dejan Pavicevic said that this donation is another confirmation that work is being done to keep Kosovo's schools as part of Serbia's education system, as well as to have exactly the same working conditions as in schools in the rest of the country.
"I take this opportunity to thank both the Office of Information Technology and E-Government and Comtrade for this wonderful gesture. This is really a nice thing that equates to a large degree the education system here in Kosovo and Metohija (KiM), specifically the Gracanica Medical High School, with the same kind of schools in central Serbia, at least as far as e-government and e-education, e-class registers are concerned. Children in Gracanica will have the same conditions as children in Belgrade in and in Novi Sad, which is very good, we are really trying in every way to ensure for a completely normal life in Kosovo and in Metohija, the same as in central Serbia. I hope that in a year we will celebrate the transition of the school to a new high school center, where the students will really have all the conditions for work, and we hope and are working on it, the Office for KiM and the whole government are working to make living conditions in KiM better ever day. Indeed, in cooperation with other government agencies and with socially responsible companies such as Comtrade, I think we will have great successes," Pavicevic said.
According to the director of the Medical High School, Miodrag Zivic, this school was relocated from Pristina to Gracanica 20 years ago, with its administration and four classrooms in this enclave, and three more detached classrooms.
"I would like to use this opportunity to thank Mr. Mihailo Jovanovic, Director of the Office for Information Technology and E-Government, the Government of Serbia, Comtrade, Mr. Velickovic, for such a donation of laptops. It means a lot to us, we have 335 students, the e-class register system starts from September, we will probably also work with the paper ones, too, but this also means a lot to us, to make our job easier and for our children not to lag behind children in central Serbia," said Zivic.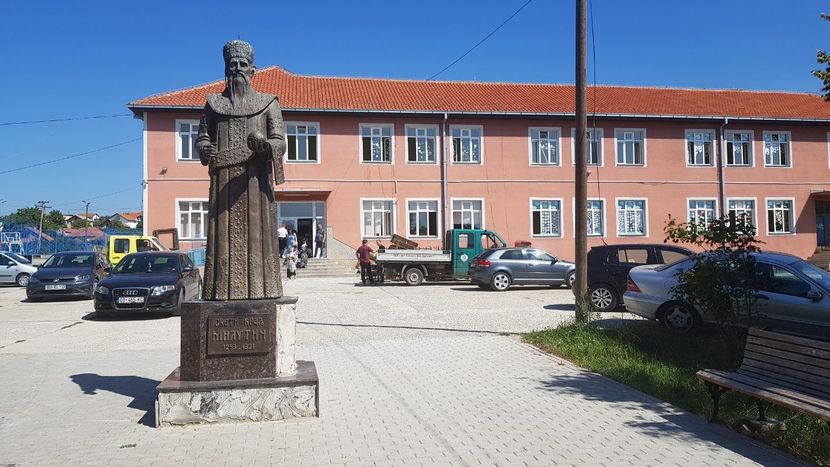 We recall that Comtrade's free summer programming school EDIT has been organized in Belgrade, Kragujevac, Banja Luka, Sarajevo, Ljubljana and Maribor for over twenty years mow, while the Knowledge Factory has been held in Belgrade and Podgorica for ten years.
Comtrade engineers have also created the Tesla EDU mobile platform for educational institutions that is being implemented in primary schools in Serbia. In addition to engaging in education and in numerous humanitarian activities, Comtrade is the founder of the Secondary and Higher IT Schools, as well as the Code Center for IT Training. With excellent learning conditions, state-of-the-art equipment and highly qualified teachers, students are trained here for the most sought-after professions of today, through practical work during their studies.
With business and development centers in 17 countries, Comtrade is today a well-known name on the global stage and the largest IT company in Southeast Europe. More than 1,000 clients are a testament to the quality of Comtrade's software, system integration and hardware distribution solutions.
(Telegraf.rs)