Serbian cyclist sets out on 1,000 kilometer trip to reach Hilandar Monastery (PHOTO)
So far he has visited many sights in Serbia, from Subotica to Nis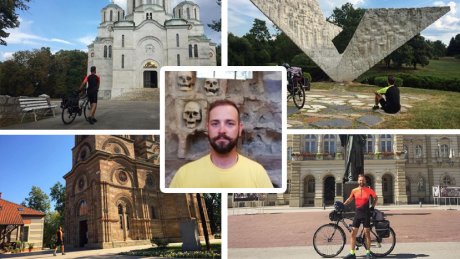 Foto: Privatna arhiva
33-year-old Nemanja Mutic from Subotica in northern Serbia, has left his hometown on a journey to reach the Orthodox monastery of Hilandar in Greece, on his bicycle. But his journey to reach the biggest Serb shrine will be more than 1,000 kilometers long - as he is also visiting the sights in Serbia along the way.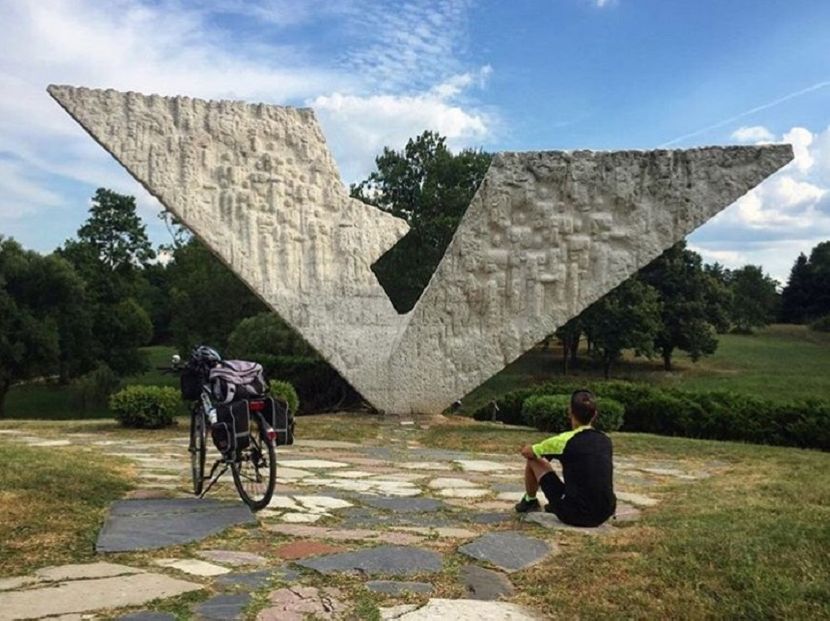 During this trip that is not at all easy, Nemanja has received hospitality from known and unknown people, who have been impressed by his feat. He should arrive at Hilandar on September 6 and stay there for two days, to visit the Serbian monasteries on Mt. Athos.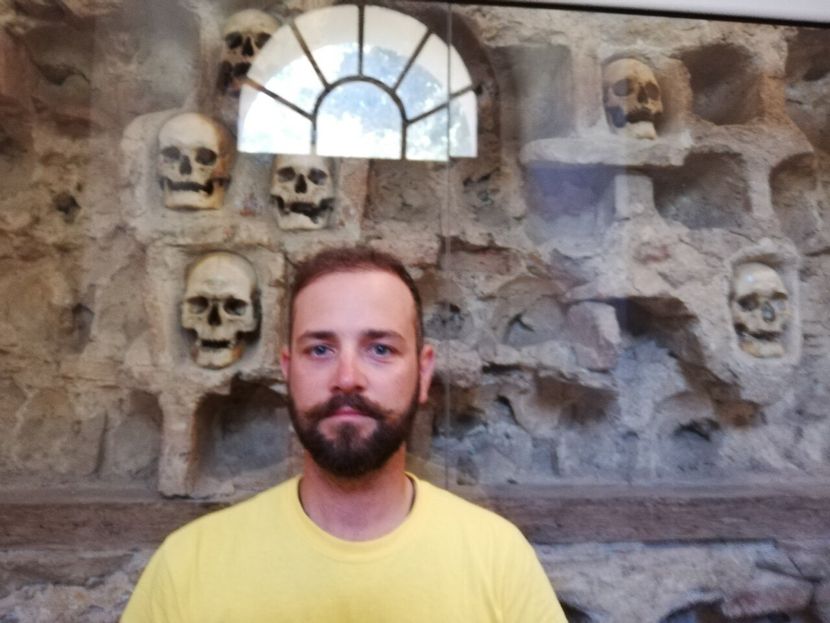 Nemanja says he was inspired to take this journey by another one, that he took last year.
"I walked 850 kilometers on foot on the El Camino pilgrimage to Santiago, Spain, and during that trip I realized I was visiting somebody else's country without seeing everything worth seeing in my own," Nemanja tells us.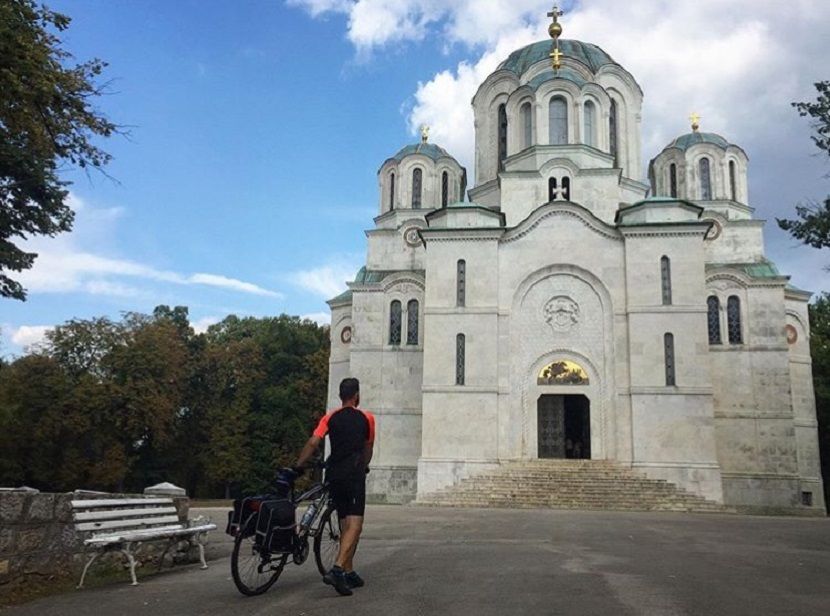 That is how the idea of ​​touring Serbia on a bicycle - so that everything is accessible to him - was born.
"I decided to connect this trip with a visit to the Serbian military cemetery in Thessaloniki, since this year marks the 101st anniversary of the end of World War I, as well as 800 years since the founding of the Serbian Orthodox Church, which is the reason for going to Hilandar," says Nemanja.
So far, he has visited Vojvodina, central and western Serbia, and we caught up with him in Nis, in the south, where he decided to see the Skull Tower.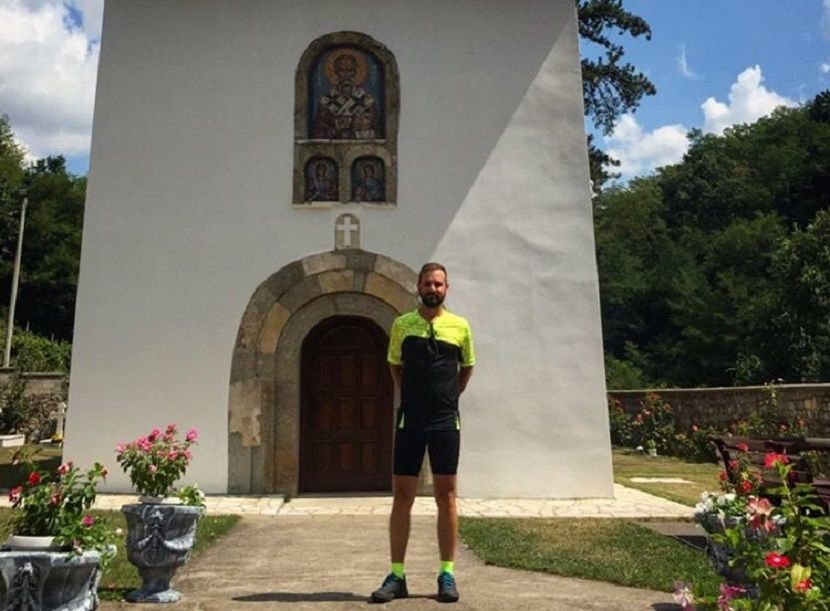 "I visited the Backa Fortress and the Franciscan monastery, which will enter the UNESCO list, I went to Backa Palanka and Novi Sad, visited the monasteries in Fruska Gora, Oplenac, Kragujevac, Kraljevo, Krusevac and here I am in Nis, then I'll continue through (North) Macedonia to Thessaloniki where I will stay one day, and then I'll go to Hilandar," Nemanja describes his route.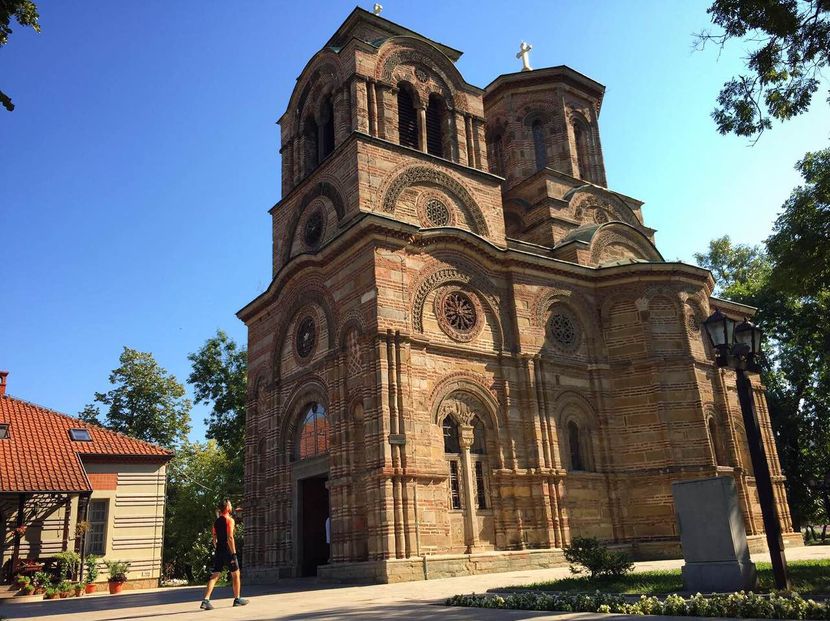 He admits that as a native of Vojvodina (known for its vast plains) the hardest thing is to cycle uphill.
"I am used to riding on the plain, so every uphill ride is a mission, but as I pedal, the thought that the downhill descent follows comforts me," the young Subotica native smiles as he describes the challenges he faces.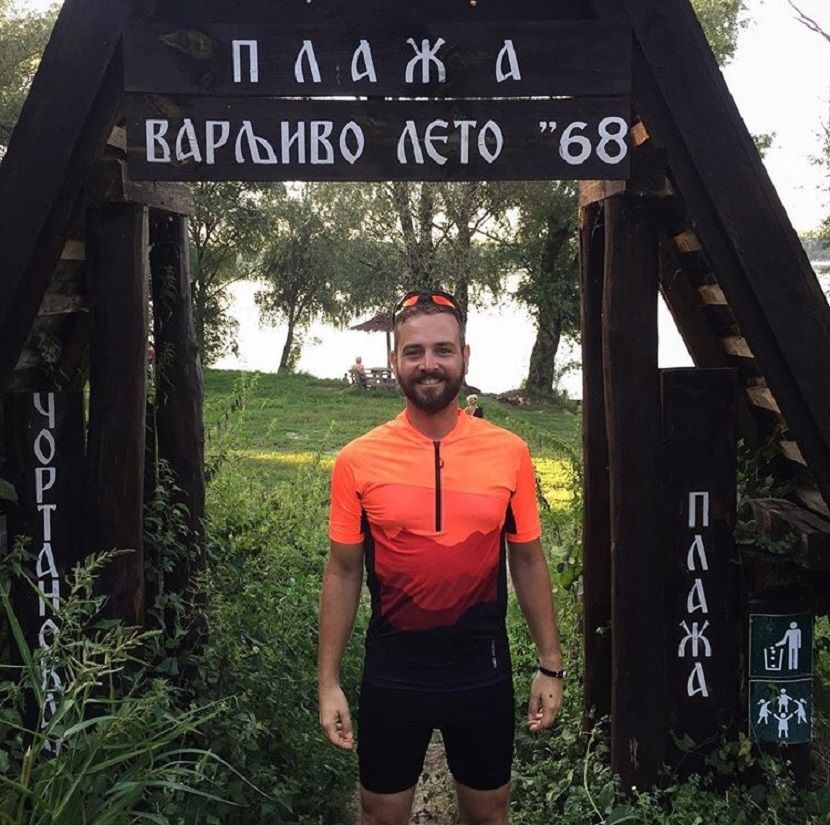 He says that roads in Serbia are not very good for cyclists because there are not many, so drivers don't look kindly at the two-wheelers on their route.
"Mostly I choose the less busy roads, but for instance, between Kraljevo and Krusevac the only road connection is full of trucks. It wasn't all the same to me when tank trucks drove behind me. In order to protect myself as much as I can, I wear fluorescent clothes, I look like a parrot, but at least I am noticeable from afar," says Nemanja.
He is delighted that he has had no problem finding accommodation.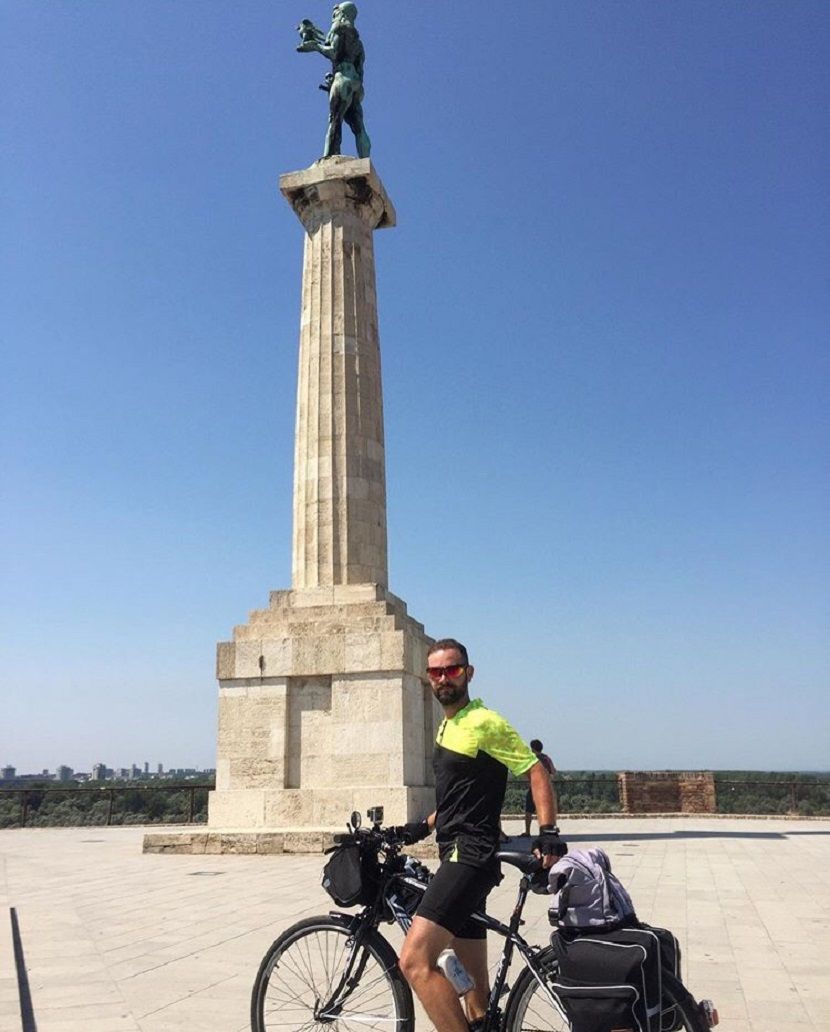 "In places where I have no relatives or friends, I am given a bed by completely unknown people who contact me via social networks. I am also grateful to the church community that took care of me in Mladenovac and provided me with overnight stay at the Prohor Pcinjski Monastery near Vranje," says Nemanja.
He is sharing his impressions from his journey on social networks.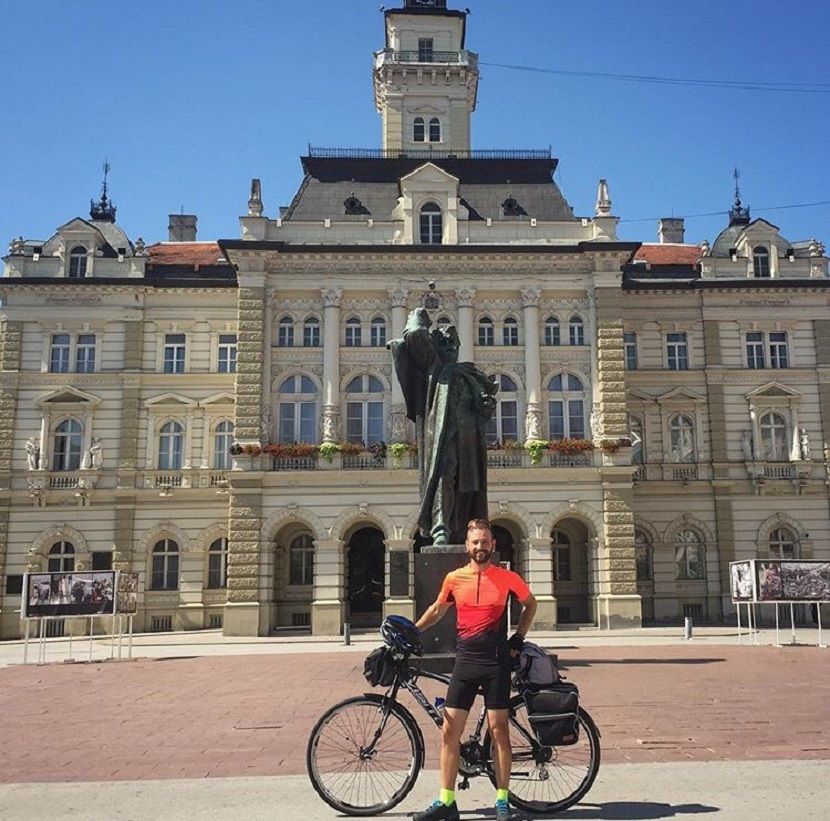 "I want as many of our people and foreigners as possible to see the beauty of Serbia, because many of us who have visited foreign countries don't yet know what a wonderful country we live in," Mutic concluded.
(D. Kocic)