Joint Serbian-Chinese police patrols in Serbian streets starting in September
Interior Minister Dr. Nebojsa Stefanovic and People's Republic of China Ambassador Chen Bo agreed that cooperation between the two countries is good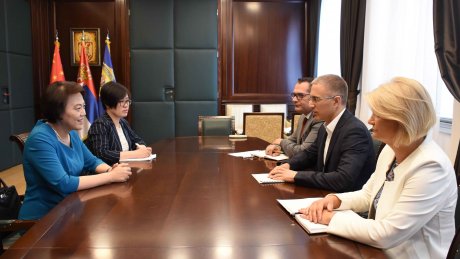 Foto: Tanjug/MUP SRBIJE
Deputy Prime Minister of the Republic of Serbia and Minister of the Interior Nebojsa Stefanovic spoke today with Ambassador of the People's Republic of China Chen Bo about the continuation of cooperation in the field of internal affairs.
Ambassador Chen Bo expressed her satisfaction with the concrete results achieved by police cooperation so far, while Minister Stefanovic assessed that cooperation between the two countries, both in the field of internal affairs and in other areas, is at a high level.
Stefanovic and Chen Bo discussed concrete activities to enhance cooperation, starting with a pilot project to establish joint patrols, to be launched in September, when the largest influx of Chinese tourists is expected.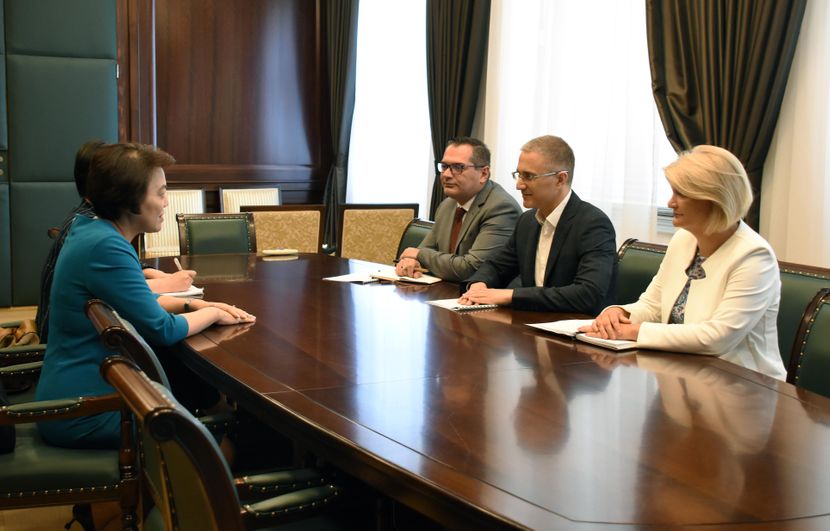 Chinese police officers on these patrols will play an advisory role and will assist Serbian police officers in communicating with Chinese tourists.
The minister and the ambassador also discussed the possibilities of exchanging experiences and good practices through cooperation of special units of the ministries of the two countries, as well as organizing training in the coming period that would contribute to improving the capacities of the Ministry of Internal Affairs of the Republic of Serbia.
Stefanovic emphasized that intensive cooperation between the two police forces is necessary in the fight against current security challenges.
(Telegraf.rs)