Cooperation in culture as bridge that connects peoples: Vucic with Forbidden City Museum director
The two interlocutors discussed cooperation between the two countries, as well as the use of Chinese experiences and technologies in digitizing cultural heritage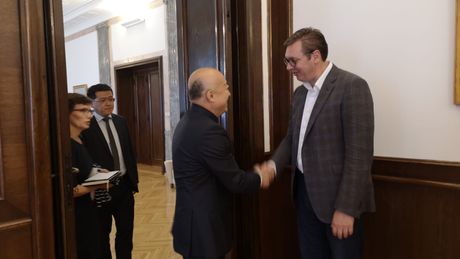 Foto: Predsedništvo Srbije
President of the Republic of Serbia Aleksandar Vucic has met with Wang Xudong, director of Beijing's Forbidden City Museum, one of the most important museums in China and globally that contains nearly two million exhibits, the President's Office for Media Cooperation announced.
The two interlocutors discussed cooperation between the two countries, as well as the use of Chinese experiences and technologies in digitizing cultural heritage.
President Vucic emphasized that the visit of Director Wang was an additional impetus to develop cooperation between Serbian and Chinese innovators and experts for new technologies and solutions to protect and digitize the rich cultural heritage of Serbia and China.
"Cooperation in the field of culture is a bridge that connects and brings peoples closer together and contributes to better mutual understanding. Your visit to Serbia is of great importance in terms of further enriching not only cultural cooperation between our countries, but also the overall strategic partnership between Serbia and China," said President Vucic.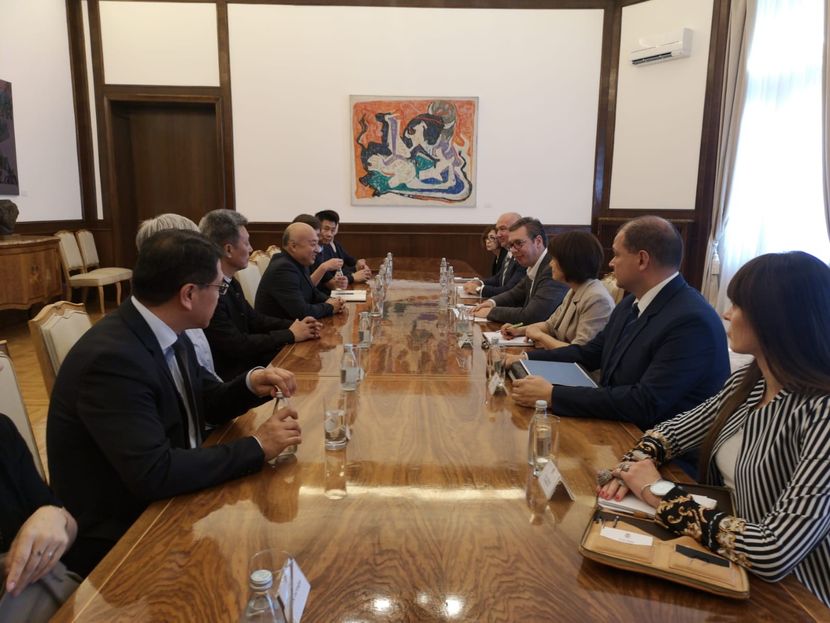 Director Wang emphasized that he is very attached to Serbia and committed to developing cooperation and strengthening friendship with Serbia.
He invited Serbian experts to work with Chinese colleagues in studying the technologies deployed at the Forbidden City Museum.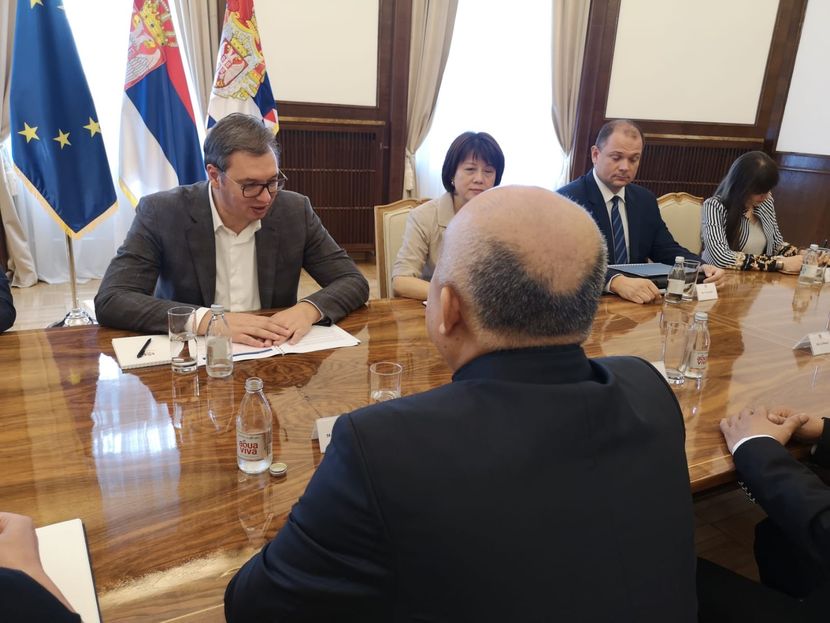 During the meeting, an exchange of exhibitions and exhibits was agreed between the National Museum in Belgrade and the Forbidden City Museum in Beijing.
The meeting was attended by the minister without portfolio in charge of innovation and technological development, Nenad Popovic, and Director of the National Museum in Belgrade Bojana Boric-Breskovic, a statement said.
(Telegraf.rs)