Vucic: I offered condolences Stanika Gligorijevic's family, because Babic failed to do it for months
The president of Serbia spoke about current events, but also about his further plans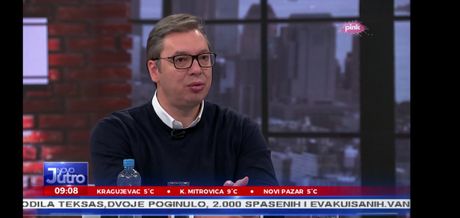 On the eve of important meetings awaiting him in the United states, Serbian President Aleksandar Vucic spoke about current events in the country and the region, in an appearance on the morning program of TV Pink.
ON TOURING SERBIA
President Vucic first spoke about his unannounced visit to certain parts of Serbia and revealed that many people feel more free to ask him questions when they are not on camera.
"Now I'm going to practice going without cameras, because people are then more free to tell you more things, they tell you about the problems they face, you find out new information, about all the problems they are facing. Let's say for the first time I found out that they had a problem with vouchers, because as soon as something turns out to be a good idea, then it's spoiled. You hear different things, we have a small number of young people who want to do certain jobs, we have to adapt to the market," said Vucic.
He said he yesterday also visited the family of Stanika Gligorijevic, who was killed in a car crash on the Doljevac tollbooth when a car in which Corridors of Serbia Director Zoran Babic was traveling crashed into her vehicle.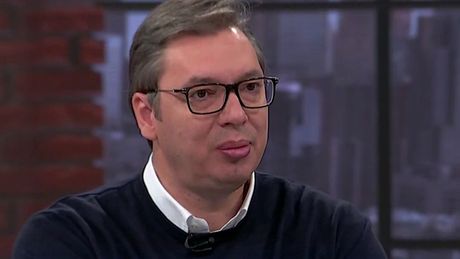 "It was my job to express condolences, so much time has passed and the one who should have done it didn't," the president said.
Vucic said that Babic did not visit the family of the woman who died, which he said he cannot understand, and stressed that he was always ready to protect his associates, but didn't want to hide such things.
(Telegraf.rs)
Pošaljite nam Vaše snimke, fotografije i priče na broj telefona +381 64 8939257 (WhatsApp / Viber / Telegram).