Pristina bothered by Kosovo being a Serbian province: Serb List's campaign video banned
The Serb List (Srpska Lista) is the only Serb political entity in Kosovo that has the support of the Serbian government and Serbian President Aleksandar Vucic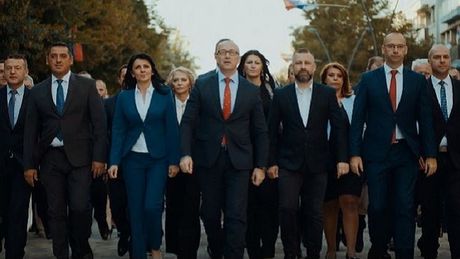 Foto: Printscreen/YT/Srpska Lista
Radio Television of Kosovo (RTK) has refused to broadcast a campaign video of the Serb List, Kosovo Online has learned.
For RTK, the controversial part in the video is this:
"When Serbia calls, I give my vote...," Kosovo Online reported.
In a letter to the Serb List, RTK states that the "controversial" spot - that is, the material Serb List submitted for broadcasting - does not meet the prescribed standards, specifically the part: "When Serbia calls."
This media outlet called on the Serb List to revise or remove the controversial part of the video.
The election campaign kicked off in Kosovo today, ahead of early elections scheduled for October 6.
The Serb List is the only Serb political entity in Kosovo that has the support of the Serbian government and Serbian President Aleksandar Vucic.
Take a look at the Serb List campaign video:
(Telegraf.rs/Kosovo Online)