Russia finally reacts to Trump's appointment of Grenell as evoy for Belgrade-Pristina dialogue
"If there is a desire to resume the dialogue, certain justified demands of Belgrade should be considered. This is an issue that needs first-rate attention," said the Russian ambassador Foto: Tanjug/AP
Special envoys and their appointment are only external attributes, said Russian Ambassador to Serbia Alexander Botsan Kharchenko, reiterating that his country sees no change in the stance of the United States on the issue of Kosovo and the negotiations.
"For now, we don't see as a change in that position that would give a better chance to the dialogue," Botsan Kharchenko told the daily Novosti, commenting on the appointment of US Ambassador to Germany Richard Grenell as US presidential special envoy for the "peace talks" between Belgrade and Pristina.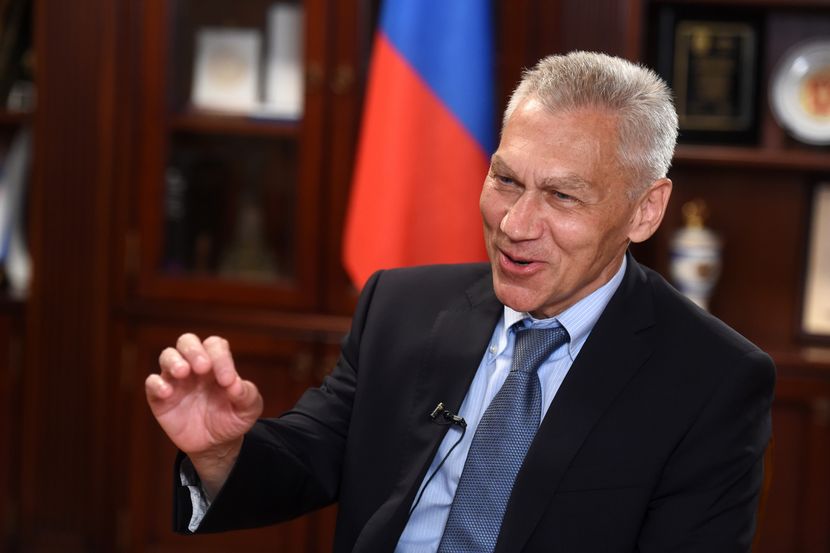 As for the EU, Botsan Kharchenko points out that Brussels has diminished its own role, allowing Pristina to block previously reached agreements, impose taxes, do everything with impunity to undermine and stall the dialogue.
"If there is a desire to resume the dialogue, certain justified demands of Belgrade should be considered. This is an issue that needs first-rate attention," said the Russian ambassador.
(Telegraf.rs/Fonet)