"Kill the Serb" and "For Home Ready" in Kiev: Croats and Ukrainians create Europa League scandal!
UEFA will have to sanction this as racism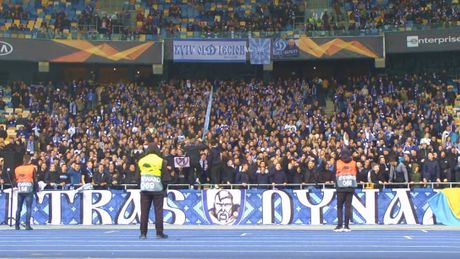 Skanidranje Bed blu bojsa "Ubij Srbina", Foto: Printscreen Youtube
A group of about 20 Dynamo Kiev fans were in Kharkov last week for the Dinamo Zagreb match against Shakhtar in the Champions League (2-2), and then the Croatian fans went to the Dynamo Kiev game against Copenhagen in the Europa League (1-1).
Along with banners and other supporter props, there was a place in the stand also for anti-Serb chants.
"Kill the Serb," ​​it echoed in Kiev, as Dinamo Zagreb and Dynamo Kiev fans united their voices.
According to Croatia's Index website, a flag featuring the image Zdravko Mamic was also on display - he is the former president of Dinamo Zagreb who is wanted in Croatia for fraud related to player transfers.
According to the website some fans wore T-shirts with the inscription - "For Home Ready" ("Za dom spemni!") - a notorious expression from the Second World War era when the Ustashas used it as their slogan.
Video: At the end, Partizan fans provoke the English with Irish war songs
(Telegraf.rs)