Kragujevac man spots thief in his car: I left the keys for 2 minutes, I thought he was kidding me
A young man on Monday stole a vehicle in broad daylight that was returned to the owner shortly afterwards
21-year-old M.M. stole a Citroen car on Monday in the center of Kragujevac, in broad daylight. The young man was arrested and the vehicle was returned to the owner shortly afterwards; but even several days after the theft, the owner cannot believe what happened to him.
He tells Telegraf.rs that he parked his car in front of a store he owns, where his wife works. As he explained, he only left the car for two or three minutes to drop off some goods at the store.
"Since I wasn't going to stay, I left the key in the ignition. I've been parking there for years, who would've guessed something like that would happen. In a moment, I just saw a man in my car," the owner the Citroen tells Telegraf.
He adds that he ran after the vehicle the same second, but refrained from any stronger reaction because there was a bus station nearby.
"Who knows what he might have done. At first, I thought someone was kidding me," says our interlocutor.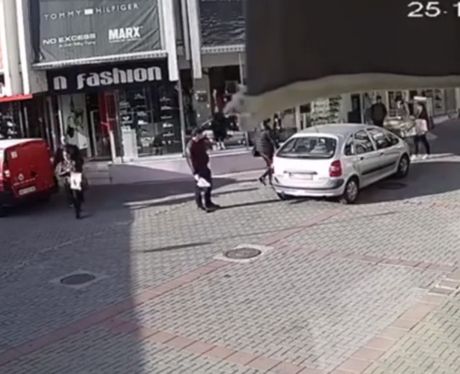 He also says that this was the first time he ever saw a thief at work.
"Allegedly he was born in Kladovo, but came to Kragujevac with his friend who is studying here. He graduated from high school in England. He had a return ticket, he was supposed to return home yesterday," explains the car owner, thanking the police for their quick response.
The young man who stole the car used it to drive to a bakery, which he tried to rob while threatening a woman who works there with a knife.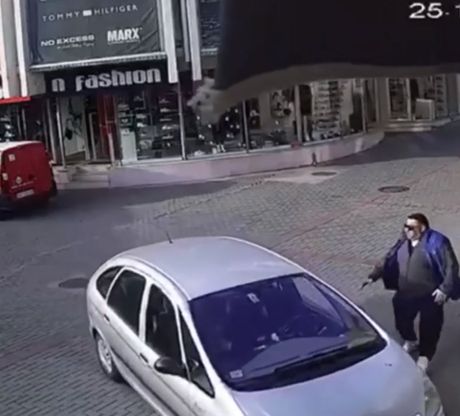 The Kragujevac police said they arrested M.M. on suspicion that he committed criminal offenses of unauthorized use of another person's vehicle and attempted robbery.
The theft of the gray Citroen was also recorded by nearby security cameras. The footage (at the top of the page) shows a young man, standing by a gray car, hesitating for a few seconds, looking around from left to right.
After a few moments, the man gets in the car and shortly afterwards starts it. After the car started moving, a man, who turned out to be the owner of the stolen car, is seen running after it.
(D.S.)