Stefanovic: It's not true that 2 minutes are missing from the video of the Doljevac accident
Stefanovic says the prosecutor told him that his statement had been misused and that he at no point said that two minutes were missing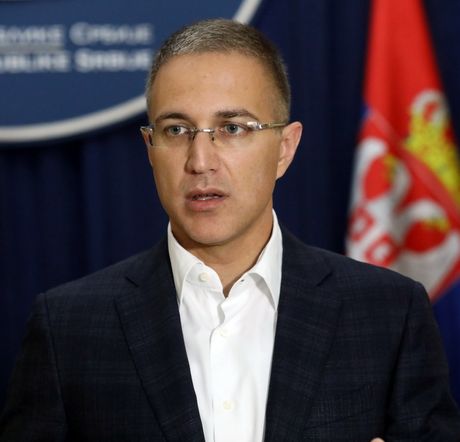 Interior Minister Nebojsa Stefanovic today dismissed speculation that two minutes worth of footage was missing from a video of the accident at the Doljevac toll booth, submitted to the prosecution. He added that this claim was completely fabricated.
"Yesterday, I asked the police director if any of this was true, he told me that he spoke with the prosecutor and that the prosecutor's position was that this was completely incorrect information," said Stefanovic, in reply to a reporter's question who asked if the MUP submitted the video of the accident in Doljevac to the prosecution, and to the statement that the Nis prosecution said that two minutes were missing from the video - something reported by the website Insajder.
Stefanovic says the prosecutor told him that his statement had been misused and that he at no point said that two minutes were missing.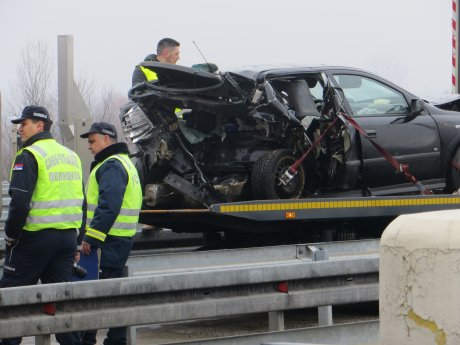 "At no point did the Nis prosecutor say that two shots were missing, they questioned whether the recording was authentic, they received an authentic recording, got an expert analysis, determined that the recording was authentic. They did not even speak publicly but raised it as a question with the competent investigative bodies," said Stefanovic.
He called on the media to contact the prosecutor in Nis and learn what the prosecution established in the investigation.
Earlier, Nebojsa Arsov, head of the Traffic Police Directorate, said that the video of the accident caused by a car belonging to the Koridori Srbije (Corridors of Serbia) public company at the toll ramp near Doljevac - during which Stanika Gligorijevic lost her life - was authentic.
Arsov also said that given the injuries sustained during the accident by the company's Director Zoran Babic, it is clear that he could not have been the driver.
(Telegraf.rs/Tanjug)
Pošaljite nam Vaše snimke, fotografije i priče na broj telefona +381 64 8939257 (WhatsApp / Viber / Telegram).