I am focused on the investment plan, after that party issues: Vucic on changes in the SNS
"We will have a session of the Main Committee, which will be completely closed to the public," he stressed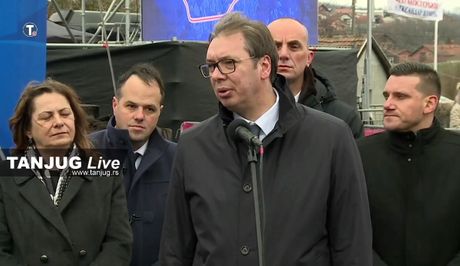 Serbian President Aleksandar Vucic said in Smederevska Palanka today that he is fully focused on the "Serbia 2025" investment plan, which will be unveiled on Saturday, and will deal with party issues only after that.
Asked about the announced changes in the SNS, something speculated about before the meeting of the party's Main Committee on Sunday, he said he had not spoken "exactly so" - namely, that many ministers and officials would be replaced.
"We will have a session of the Main Committee, which will be completely closed to the public," he stressed.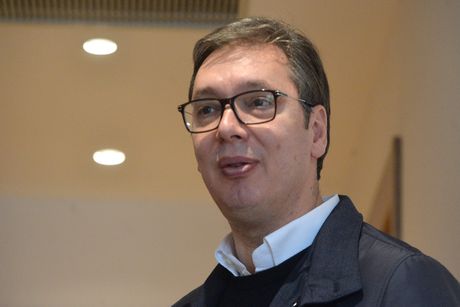 Until then, he says, he is occupied exclusively by the "Serbia 2025" investment plan, which, he points out, is very important for Serbia.
"We had a two-hour meeting with the World Bank this morning. That plan will mean life to Serbia. We prepared great things. We completely turned into Saturday and this plan, while I'll deal with party criteria later," he emphasized.
"It's good that Jeremic was on RTS"
President Aleksandar Vucic said today that it was good that Vuk Jeremic was a guest on RTS, because citizens had a chance to see that the opposition has no program but only the language of insults and lies.
Vucic noted that in recent days special shows aired on RTS with representatives of those who do not represent anyone and who received 11 times fewer votes in the presidential elections, so their rating dropped by another 80 percent.
He added that Jeremic now doesn't even have 1.2 percent support, and that "all of them put together" don't even have 10 percent.
"Ask them why they didn't build roads, highways, why they did nothing, only thing is they got richer. And when you mention to them Qatar and the seconds on RTS, hundreds of millions of euros, then it's, let's talk about whatever," said Vucic, answering questions from journalists in Smederevska Palanka.
About the abducted girl
President Aleksandar Vucic said today that the search for Monika Karimanovic is a priority and that police are working hard to find her.
(Telegraf.rs/Tanjug)
Pošaljite nam Vaše snimke, fotografije i priče na broj telefona +381 64 8939257 (WhatsApp / Viber / Telegram).