Former factory becomes construction site: Residential-business complex and hotel in blocks 64 and 65
The urban development plan envisages two nearly 14,000-square-meter plots of land, residential buildings, multifunctional green spaces, playgrounds, water surfaces, underground garages and outdoor parking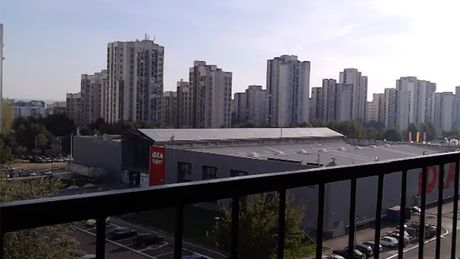 Printskrin: Youtube/jale vukadinovic
A residential-business complex with a hotel could soon emerge at the site of the former FOB Industrial Complex in blocks 64 and 65 in New Belgrade.
The urban development plan envisages - on two plots of land of nearly 14,000 square meters in the vicinity of the Airport City complex - the construction of mixed city centers, which include a combination of commercial and residential buildings.
A meander-shaped housing and business complex will be built in the first lot, consisting of eight rows of buildings, while the second will contain a hotel and another residential and commercial building, writes the portal eKapija. The construction is planned to take place in phases, and besides the mixed city center and the hotel, work will be done on the transport network as well since the existing one is made up of internal roads of the former industrial complex.
Green spaces will occupy at least half of the future complex, and the plan also provides for plants to grow on flat roofs of buildings. These green spaces will be multifunctional and will include children's playgrounds as well as areas for sitting and water surfaces - the urban plan states. When it comes to parking, it will be solved by building an underground garage or outdoor parking.
(Telegraf Biznis/Tanjug)