Truck driver found not guilty for deaths of 7 brothers and close cousins, aged between 16 and 22
The verdict has been appealed, now a decision of the Appellate Court is awaited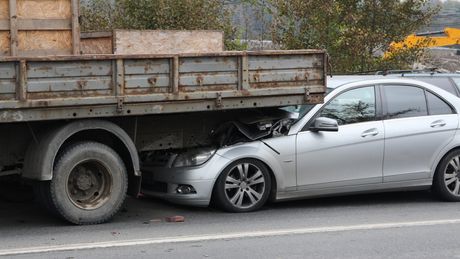 Foto-ilustracija: Shutterstock
The Basic Court in Pancevo has acquitted the driver of a truck, who was on trial for a traffic accident in which seven people lost their lives. The decision to release the truck driver, 33-year-old R.R. from Pancevo, was made in early November 2019.
It is now learned from the Basic Court in Pancevo that the Basic Public Prosecutor's Office appealed against this decision of the court, so the final ruling will be made by the Appellate Court, reports 013 Info.
The traffic accident in which seven people traveling in a passenger car lost their lives happened in 2012. At about 1:20 in the morning, on the Banatsko Novo Selo-Pancevo road, their car, an Opel Kadett crashed into a truck which was parked by the side of the road.
In 2012, the city of Pancevo declared a day of mourning over the tragic deaths of seven people.
It was reported at the time that seven brothers and close cousins were killed - all seven in one car. They came from four families, and this tragedy claimed the lives of young men between 16 and 22 years old.
According to earlier reports, the driver of the Opel was drunk and crashed into the truck at full speed. The question that was raised as early as in 2012 was the possibility that the truck was improperly parked.
"The passenger vehicle slid under the back of the trailer from the force of the impact," it was officially said on that July 2, almost eight years ago.
(Telegraf.rs/013info.rs)