Crash in front of government HQ in photos: Car completely smashed, hood destroyed on police vehicle
Fortunately, two police officers were only slightly injured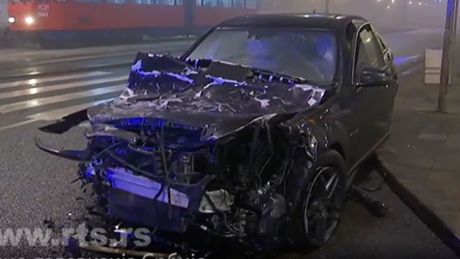 FOTO: Printskrin/RTS
In a crash that happened this morning in front of the Serbian government building, at the corner of Nemanjina and Kneza Milosa streets, a passenger vehicle was completely destroyed while a police car didn't fare much better. The pictures show the extent to which the passenger car was damaged. According to one theory, it crashed into a truck and then they collided with the police car together. According to another version of this event, which happened this morning around 4 p.m., the truck first crashed into the passenger car and then they collided with the police vehicle. It is not clear what the truck was doing on this road. Fortunately, only two people were injured in this collision.
They are two police officers who were released after being examined at the VMA clinic.
(Telegraf.rs)