6 children from Alibunar housed in shelter during the night. Mother was not with them
They are doing well and have not been separated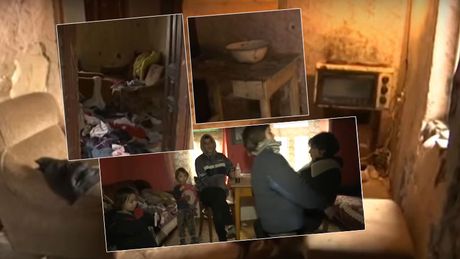 FOTO: Printskrin/RTS
Six children, who lived alone in Kozjak near Alibunar have been placed in an appropriate facility for children without parental care in Vojvodina during the night, it has been confirmed for Telegraf.
The children who lived without their father and mother in Kozjak were transferred to the institution in the territory of Vojvodina overnight. As Telegraf.rs has been told, the children are in good condition and in good spirits. We learned unofficially that at the time when the competent services came to Kozjak to take the children away, the mother was not with them, although she promised that she would no longer be separated from them.
They are doing well and have not been separated, we learned unofficially.
Competent services should check their health during the day.
Video:

Little Tijana has only one desire - to eat
(Telegraf.rs)