Dr. Nestorovic: Coronavirus is sure to arrive in Serbia, the Italian epidemic is strange!
Women usually do not get sick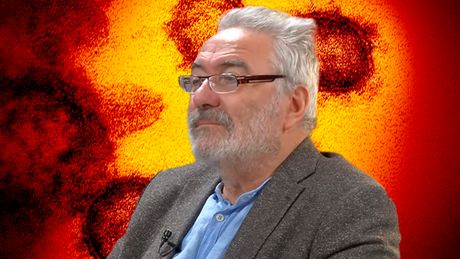 Pediatric pulmonologist and allergist Dr. Branimir Nestorovic told TV Prva that coronavirus would surely arrive in Serbia as well.
He said that one in six people becomes ill, while the seasonal flu percentage is much higher, and there are rare cases of children contracting this virus.
According to him, elderly citizens with serious chronic illnesses are most at risk, and when asked if it's true that women do not belong to the critical group, Dr. Nestorovic replied:
"Women usually don't get sick (from coronavirus), and mortality rate is low."
Dr. Nestorovic also said that any theory about how the virus spreads cannot be confirmed with certainty, especially because of the specific situation with the spread of the virus in Italy.
"The Italian epidemic is strange - it's hard to have a theory without it being a conspiracy theory," he says.
Asked if the virus would reach Serbia, Dr. Nestorovic answered in the affirmative.
"The virus will surely arrive," the doctor claims, adding that the virus weakens by passing through humans.
VIDEO: Desert streets, people wearing masks: coronavirus arrives in Italy
Video:
2 symptoms that may indicate you have coronavirus, rather than seasonal flu
(Telegraf.rs)
Telegraf.rs zadržava sva prava nad sadržajem. Za preuzimanje sadržaja pogledajte uputstva na stranici Uslovi korišćenja.