Weather merry-go-round: We woke up to snow and frost; it will be 15 degrees by the end of the week
We're receiving data, photos and videos of a snowbound country from all over Serbia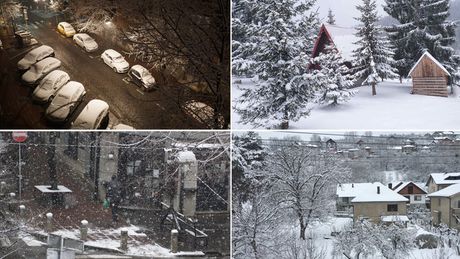 A proper merry-go-round in the space of just a few hours. The Republic Hydrometeorological Service of Serbia (RHMZ) issued a warning this morning that snow cover will be created today and tomorrow, in most places between 10 and 15 centimeters deep.
In the mountains and lower parts of eastern Serbia snow will be 20 to 40 centimeters, locally even deeper in those places where strong winds create snowdrifts.
Snow is expected to slow down and gradually stop during the day on Wednesday.
A snow cover of 10 to 15 centimeters is expected to form today and during the night on Tuesday in the Belgrade area.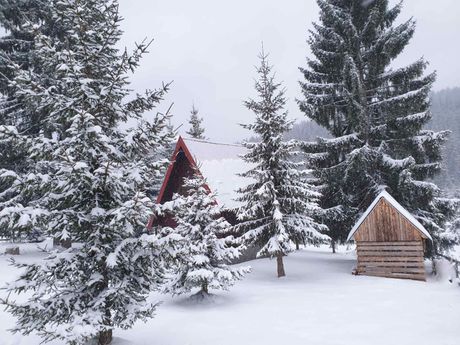 The whole of Serbia woke up to snow, with minimum temperatures ranging from -4 to 1 and daily highs of -2 to 4 degrees centigrade. Photos of snow-covered areas are arriving from all over the country.
In Belgrade, it will be cloudy and very cold with snow today, with an increase in snow cover. The wind will be moderate to strong, easterly. The temperature will be around zero for much of the day.
It will still be very cold with snow in Serbia tomorrow, with further increase of snow cover.
However, a new temperature merry-go-round is in store for us on Thursday, when it will be much warmer. Snow will turn to drizzle and rain. Maximum temperatures will range from 4 to 8 degrees. On Friday, temperatures in Vojvodina will reach as high as 15 degrees.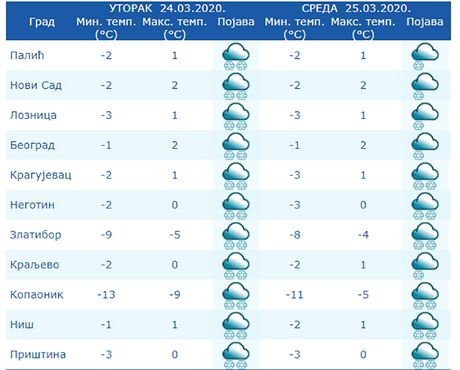 The weekend will be noticeably warmer with highs over 15 degrees. Until Friday strong kosava wind will blow, with storm-strength gusts in the south of Banat and in the lower Danube region.
Weather will still be very cold with snow in Belgrade tomorrow. It will be warmer the day after, with snow turning to drizzle and rain. Maximum temperature up to 5 degrees. Friday will be warmer with light rain, while maximum temperature will be up to 10 degrees, reaching 15 degrees during the weekend.
Morning in the snowy capital
The Serbian capital finally saw some snow this season. As soon as the calendar winter ended and spring began - snow covered Belgrade.
It started falling last night just after 6 pm, creating a proper winter wonderland on the outskirts of the capital.
In a very short time roofs and roads turned white, with snow covering blossoming trees.
Snow and wind cause major issues for drivers
AMSS has warned all drivers to be careful because snow and strong winds are causing major problems.
Careful driving adjusted to the condition of the road is recommended, but also mandatory use of winter equipment which is a legal obligation until April 1.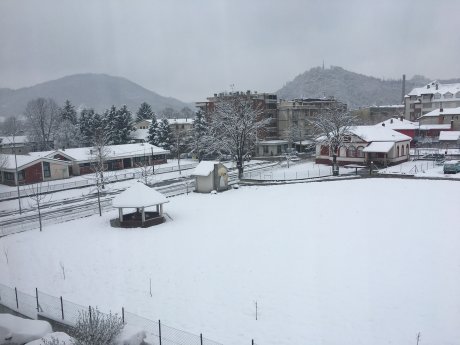 According to the data of the Roads of Serbia winter service, road surfaces are is wet in lower-lying areas on state roads of second priority of maintenance, while there's snow in some places up to five centimeters on roads in the territory of Belgrade, Cacak, Ivanjica, Kolubara, Kragujevac, Krusevac, Macva, Nis, Novi Pazar, Pozega, Uzice, Valjevo, Vranje, Zajecar.
Trucks and trailers are banned on some roads of second and third priority in the higher-lying parts of Valjevo, Ivanjica, Sjenica.
Video:
Belgrade wakes up under snow; its snowing all over the country
(Telegraf.rs)