54 more people infected with coronavirus in Serbia: Total number reaches 303
Serbian President Aleksandar Vucic announced last night that mass testing for coronavirus would be carried out in Serbia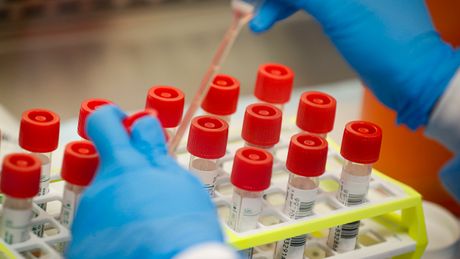 Foto: Tanjug/AP
A total of 303 confirmed COVID-19 cases have been registered in the Republic of Serbia by 3 pm on March 24 - 54 more than yesterday. According to the latest information, 21 people are on ventilators, while 15 have been cured.
Yesterday samples were taken from 61 people, 27 of which came back positive while 34 tested negative for the new coronavirus.
Of the 27 confirmed cases since the last report, 19 have been hospitalized in stable general condition, while eight have a mild clinical picture and are at home.
Serbian President Aleksandar Vucic announced last night, after a meeting with the Crisis HQ and Chinese experts, that mass testing for coronavirus would be applied in Serbia.
As epidemiologist Predrag Kon said, it is time to take aggressive measures to combat this virus.
Video: Serbia begins to apply Chinese model against coronavirus: What their experts have told us
(Telegraf.rs)