On Saturday, Novak lost a match after 7 months: Here's who was on his victory list during that time
Krajinovic failed to win the title, but managed to end a streak. At least unofficially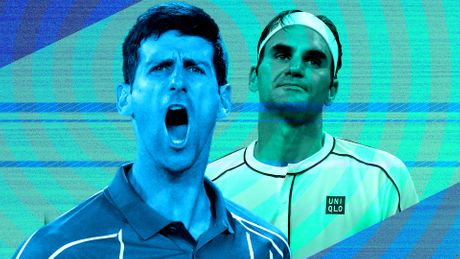 Ilustracija: Nikola Jovanović Foto: Tanjug/AP
The world's best tennis player, Novak Djokovic, along with his family organized the humanitarian Adria Tour tournament in Belgrade from Friday until Sunday, and there he suffered his first defeat after more than half a year.
That defeat is painless because it came at an unofficial tournament played during the coronavirus pandemic, which means that barely and tournaments are being played anywhere in the world, but it is of interest that before this, the best tennis player on the planet tied together as many as 21 triumphs by the end of the season.
Now, as he himself has said, he had more than one role, so he could not dedicate himself only to working on the court with his coach Goran Ivanisevic, who was at the tennis center "Novak" during Adria Tour.
Djokovic was defeated on Saturday by Filip Krajinovic (4-2, 2-4, 1-4) in a match played with sets shortened to four games won, without the advantage rule and in a format designed so that players can prepare for a possible continuation of the season and get a feel of the court against real opponents.
Before this, Novak has scored 18 victories in the regular format this season alone, and the list of those whom he defeated in the last seven months includes: Roger Federer, Rafael Nadal, Dominic Thiem, Daniil Medvedev, Karen Khachanov, Stefanos Tsitsipas, Gael Monfils, Milos Raonic, Denis Shapovalov, Benoit Paire, Diego Schwartzman, Christian Garin, Kevin Andreson, Jan Leonard Struff, Tatsuma Ito, Philipp Kohlschreiber and Malek Jaziri.
Novak suffered his previous defeat (more precisely, two in a row) in November last year at the Masters final in London.
On November 14, 2019, he was beaten by Federer, who eliminated Novak in the group and advanced to the semifinals.
Two days before that, Thiem was also better, so Rafael Nadal remained at the top of the ATP list at the end of last year. Three matches in the Davis Cup followed, Djokovic won all three against Nishioka, Paire and Khachanov.
He continued at the same pace at the ATP Cup that Serbia won, and then at the Australian Open and Dubai tournaments before the season was suspended due to coronavirus in March, when effectively half of the season on the ATP tour was either canceled or postponed.
On Friday, it seemed as if Djokovic would be completely ready for what awaits him when the season continues, he was willing, but it is clear that he needs his focus to be on the court in order to do what he knows best - beat everybody.
Video:

Krajinovic says training with Janko Tipsarevic was the main reason behind his victory
(M.LJ)