Doctor Jankovic says increase in new coronavirus cases in the past two days is cause for concern
Numbers show that coronavirus is not yet gone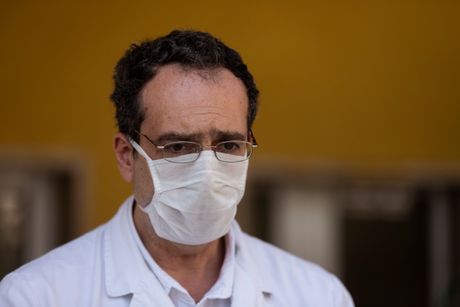 Immunologist Srdja Jankovic said today that the increase in the number of people infected with coronavirus in our country in the past two days is a cause for concern, but that the situation is still under control, and noted that it is now important to follow recommendations on wearing masks and social distancing so that this number would not increase further.

Speaking for TV Prva, Jankovic stressed that the goal now is to reduce the number of those newly infected, because, as he says, there are always patients among them who can develop a severe clinical picture and end up on a ventilator.
"The jump in the number of infected people is certainly a reason for some concern, because the epidemic is not over. I would not call this a new wave, since the first wave has not come to an end yet, I would rather say that it is the tail-end of the first wave of the epidemic," said Jankovic.
According to him, the potential for coronavirus to "ignite" in the country exists, and he noted that it is now more important than ever to implement recommendations, above all on wearing masks and maintaining physical distance.
Otherwise, Jankovic adds, if citizens fail to adhere to these measures, restrictive measures can be expected, such as reintroduction of a ban on gatherings.
He pointed out that the numbers themselves show that coronavirus has not yet passed, stressing that, even once there are no new cases in Serbia, the pandemic will still last elsewhere in the world.
Speaking about the age structure of the newly infected, Jankovic says that young people are becoming more infected because they are more exposed.
When it comes to developing a severe clinical picture and mortality, elderly people are more sensitive, but young people with associated diseases also fall into this category.
Asked about the second wave, which is expected in the fall, Jankovic believes that the virus can be reduced to several small waves, which will be easier to control, through rapid detection and isolation of those infected, as well as selective introduction of restrictive measures.
He believes that there will be no need to "lock up" the whole country, although that strategy, as he says, played an important role and saved a large number of lives during the first wave.
(Telegraf.rs/Tanjug)