Italian media praise Serbia for conducting large number of coronavirus tests
The renowned Italian newspaper notes that the infection has returned to Slovenia, which was until recently recording a very small number of cases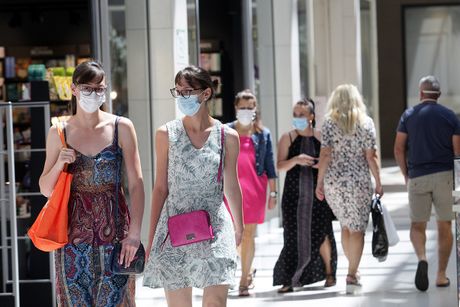 The Balkans is facing a new surge of coronavirus and an increase in the number of new cases after a period of constant decline, and Serbia is among the regional countries that conduct the largest number of daily tests, writes Italian newspaper Il Mesaggero.

According to Il Messaggero,
more than 409,000 coronavirus tests have been done in Serbia so far.
The renowned Italian newspaper notes that coronavirus has returned to Slovenia, which was until recently recording a very small number of cases but "has not been spared the return of the infection."
The report adds that Croatia, Bulgaria, Montenegro and North Macedonia have also been hit by a new surge in coronavirus cases.
Il Messaggero writes that parliamentary elections are scheduled to take place in July in Croatia and in North Macedonia, and that strict measures are planned for voting, as was the case in Serbia on June 21, in order to prevent the spread of the virus.
Following recommendation of the Council of the EU to lift restrictions on travel to the Union for citizens of 15 countries, including Serbia, starting on July 1, member-states took various decisions.
According to Il Messaggero, due to the increase in new cases in the Balkans some EU countries, such as Germany and Austria, restrict entry of citizens from that region.
Video:

74 coronavirus patients in the Clinical Center Nis, 56 in Vranje, 24 in Surdulica
(Telegraf.rs/Tanjug)