Doctor Ristic: We did 17 coronavirus autopsies, results are shocking! Young people die in a day
Young and healthy people, he says, die within two days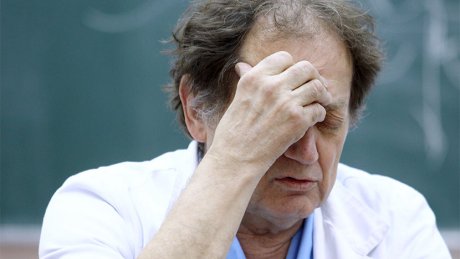 Foto: Marko Todorović Cardiac surgeon Miljko Ristic said today that the autopsies performed on those who died from coronavirus provided shocking and extremely worrying data.
"17 autopsies have been performed in Serbia - by the way, the WHO does not recommend doing autopsies on those who died from coronavirus, because there is a huge risk for those present to become infected. When it comes to the results of the autopsies, they must be known and especially by the youth in order to serve as a kind of warning," says Doctor Ristic.
He points out that young people are also dying, and among the those on whom postmortems have been carried out, a majority are young people who died within 24 to 48 hours.
"This is not a simple pneumonia or cold, but a serious illness. The awareness of young people should be influenced to reduce activities, and that is the only realistic way to prevent the epidemic," Doctor Ristic told Pink.rs.
He stressed that at this moment, young people are getting sick at the same risk level as older people, without having any previous diseases.
"Often young people finish in one to two days. Understand that this is in our environment and that you may be a candidate for it," said Doctor Ristic.
He pointed out that the virus causes an infection, destroys the lungs, and those who live are left with permanent consequences harmful to their health such as fatigue. Ventilators are not omnipotent and can't restore lung function
Ventilators, he says, are not omnipotent and allow only the healthy part of the lungs to breathe easier, while the part of the lungs affected by the infection is irreversibly destroyed.
"No drugs or ventilators can restore the lung function," says Doctor Ristic. Compared to April and May, we are now facing a more difficult clinical picture in patients, thus more patients are hospitalized, but there are also more of those on ventilators, State Secretary in the Ministry of Health Berislav Vekic told Pink.
He stressed that the Ministry of Health and the Government of Serbia are working on expanding capacities in order to enable everyone with symptoms to be adequately hospitalized.
"During the weekend, all patients from the Institute of Rheumatology were moved to other Clinical Center of Serbia facilities, so that the building of the Institute could receive its first Covid patients today. An additional 170 beds have been provided," said Vekic.
There are currently 178 patients in the Belgrade Arena, and moderately severe patients are also sent there, said the state secretary.
(Telegraf.rs)