4 facts about new industrial zone in Vojvodina: This is how Turkey does it around the world
Turkey is supposed to build an industrial zone in the territory of the Vojvodina province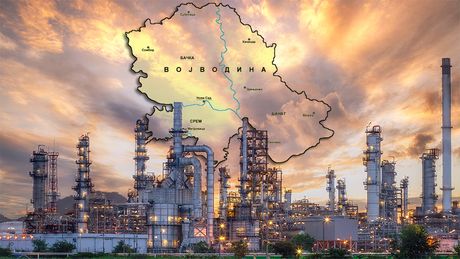 - The industrial zone will be built in Vojvodina
- It will be similar to one or two of the best in the world
- Business of joint companies
- Solution to the issue of employment and wages
Turkish President Recep Tayyip Erdogan promised a few days ago to open an industrial zone in our country.
That industrial zone, as announced, would be similar to the one that is among the two or three best in the world, also built by Turkey.
In addition, they should create one in the territory of Vojvodina. That industrial zone would mean the arrival of Turkish companies that would work and manufacture in Serbia, and further provide their services from there.
"This would solve any issue of employment, pensions and salary. That would be a terrific stimulus for the growth of our economy," Serbian President Aleksandar Vucic said during his meeting with Erdogan last week.
As explained, joint companies would operate in the zone.
"Serbia would become their domicile country, and that is a huge thing for Serbia," said Vucic.
We have no more space for industrial zones?
He added that the problem in our country is that we are low on land for industrial zones, and gave the example of the entire northern part of Backa, where the industrial zone land is completely occupied.
"We no longer have space in industrial zones in many cities in Serbia, now we will have to find a more land in order to reindustrialize the country completely," Vucic pointed out then.
That is why the reindustrialization of Serbia should follow.
Otherwise, reindustrialization implies a model of circular economy. It means that matter and energy continue to circulate in nature, without it being endangered by industrial development, as has been the case so far.
Apart from the fact that reindustrialization refers to new companies that are just coming, it also refers to existing companies that pollute the environment. All of them would have to adhere to environmental standards.
Video:
We visited villages that lie on lithium - our future is white
(Telegraf Biznis)
Pošaljite nam Vaše snimke, fotografije i priče na broj telefona +381 64 8939257 (WhatsApp / Viber / Telegram).