"If we lock down for New Year's they will gather on 30th or 28th": Who in HQ wants ban on movement
Brnabic pointed out that the expert part of the Crisis HQ is in favor of imposing a ban on movement, while she is in the faction that is against it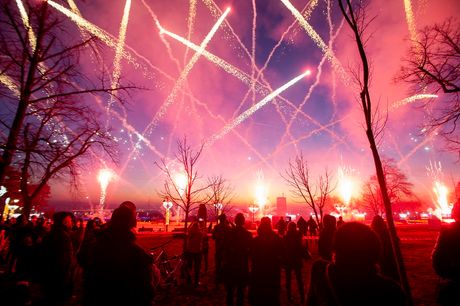 Prime Minister of Serbia Ana Brnabic spoke this morning about whether a curfew will be introduced for the New Year and explained that the numbers and the situation will be monitored and that decisions on measures to suppress coronavirus will be made on that basis.
"I know that the pressure is to ban movement, I am the faction in the Crisis HQ that is against it. If we decided to try to balance, I am not in favor of banning movement. Or if I was, let it be like in March and April, but then we should analyze everything and the costs," Brnabic told Pink TV.
She stressed that the expert part of the Crisis HQ is in favor of banning movement.
"But then you need to measure how it is implemented. At this time, there are people who will not go anywhere, and there are also those who are watching what we will come up with, so that they can see how to bypass those measures. If you bring measures 16 days before the New Year, you give people so many days to think about what to do.
If we close for only the 31st (of December), they will gather on the 30th or the 28th. The inventiveness of these people is incredible, and it is very likely that they will end up in hospitals. We will wait and I am sure that in the end we will make decisions that will make sense. You can't arrest people who violate those measures. We are not that country. We are not Germany that brought out water cannons against protesters," Brnabic remarked.
She asked whether she should take the police to the streets on December 31st because there are some protests and pointed out that it would be the easiest to lock everything down.
"But behind that you have many other problems that you have to deal with and that affect people negatively. It's not that easy. Since that March 6, when it all started, we have not been running away from responsibility, we are here and we will fight. I can't make sudden decisions. Many people who propose lockdowns do not perceive all the consequences, and that includes the mental health of the people who have suffered a lot," Prime Minister of Serbia Ana Brnabic explained.
Video:
Mass vaccination in Serbia against coronavirus at the end of next year
(Telegraf.rs)
Telegraf.rs zadržava sva prava nad sadržajem. Za preuzimanje sadržaja pogledajte uputstva na stranici Uslovi korišćenja.