Strong Zagreb earthquake also felt in Serbia: It hit Belgrade, Novi Sad and Backa Topola
Two earthquakes hit Zagreb this morning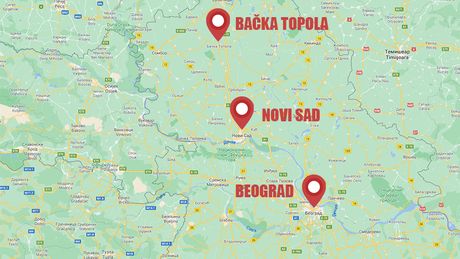 A 6:35 this morning Zagreb, the capital of Croatia, was hit by a strong, magnitude 5.2 earthquake. After this, another magnitude 4.4 tremor followed at 6:49 am, and as Telegraf.rs has learned from the Seismological Survey of Serbia, the first earthquake was felt in several cities and in our country as well.
"The first earthquake was felt in Novi Sad, Belgrade, and as we are receiving reports, it also shook Backa Topola," Telegraf.rs was told by the Seismological Survey of Serbia.
They said that the second earthquake that hit Zagreb was not felt in Serbia.
The first earthquake in Zagreb was at a depth of two kilometers, and the epicenter was 12 kilometers southwest of Sisak and 50 kilometers southeast of Zagreb.
The Croatian Seismological Service announced that the first strong earthquake was with an epicenter 5 kilometers southwest of Petrinja.
The magnitude of the earthquake was 5.0 degrees, and the intensity in the epicenter was VII degrees on the EMS scale, the service's website said.
People in Sisak were leaving their homes in fear, while car alarms were triggered all over the city.
Damage is visible in Petrinja - facades have cracked, and parts of buildings have fallen onto the street, reports the Index portal.
Watch the first video of this morning's earthquake in Croatia:
Video:
Two strong earthquakes in 20 minutes: First footage from the area affect by a strong earthquake in Croatia
(Telegraf.rs)
Pošaljite nam Vaše snimke, fotografije i priče na broj telefona +381 64 8939257 (WhatsApp / Viber / Telegram).