Evening tours of Resava Cave start: Speleological pearl of Serbia awaits tourists
Resava Cave is one of the most beautiful natural treasures of Serbia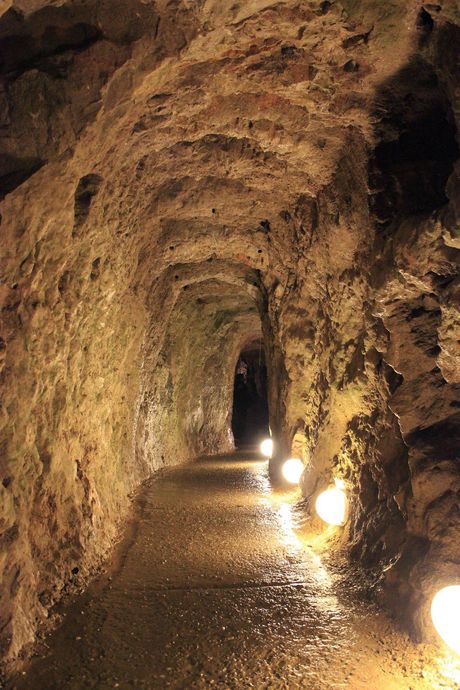 Resava Cave near Despotovac, the most visited cave in Serbia, is seen by 1,000 tourists on weekends, mostly individually, but organized tours are also coming back, the director of the public company Resavska Pecina, Ana Bogdanovic-Nesic, told Tanjug on Tuesday.
She said while families visit most often organized groups are coming back through well-known tourist agencies that have been cooperating with Resavska Pecina for many years.
"We were ready to welcome tourists, we finished all the works on the cave and on Lisine," Bogdanovic-Nesic stressed and added that the cave is open from 9 am until 8 pm in the summer season, while the last tour starts at 7 pm.
She added that the company Resavska Pecina took part in in the domestic tourism fair "Get to Know Serbia" held this month in Belgrade and Novi Sad, and along with Resavska Cave and the Hydrocomplex Lisine presented the medieval monastery Manasija, also located near Despotovac, the Museum of Coal in the Senj Mine, and accommodation facilities and hospitality establishments in the territory of the municipality of Despotovac.
Resava Cave is one of the most beautiful natural treasures of Serbia, which speleologists say is an underground speleological pearl, opened for tourists in 1972.
Of the 2,830 meters of explored space, 800 meters are accessible to visitors. Before the coronavirus pandemic, about 70,000 tourists visited the cave each year, mostly school excursions.
(Telegraf.rs)
Pošaljite nam Vaše snimke, fotografije i priče na broj telefona +381 64 8939257 (WhatsApp / Viber / Telegram).