After Dr. Kon asks only for vaccinated children to go to school, education minister reacts
"At all times, the priority is the health and safety of children and employees," said Minister of Education Branko Ruzic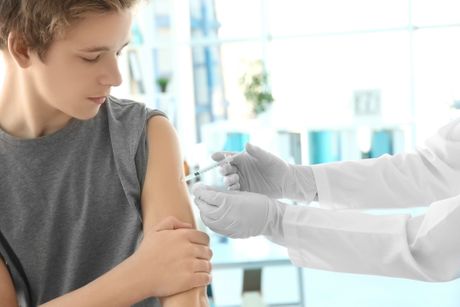 Epidemiologist and member of the Crisis HQ for the fight against coronavirus Predrag Kon says that separating vaccinated from unvaccinated students older than 12 is the only logical solution he sees for the beginning of the school year. According to him, those who received the vaccine should go to schools, and those who did not should attend online classes.
Minister of Education Branko Ruzic reacted to this stating that the ministry will make a decision about the new school year by consulting the Crisis HQ, but did not answer directly when asked whether vaccinated children older than 12 will go to school while others will attend online classes.
"The Ministry of Education, Science and Technological will, as before, in cooperation with competent institutions, monitor the epidemiological situation in the country. The decision on the manner of organizing classes in the new school year will be made in consultation with the Crisis HQ. At all times, the priority is the health and safety of children and employees," Ruzic told Kurir.
Dr. Kon stated that, although it has been recommended, there has been almost no vaccination of children over 12.
"As an epidemiologist, I claim and this is the truth - forming a collective where vaccinated and unvaccinated people mix practically gives the virus the engine to live as long as it wants. But the decision must be made by the Ministry of Education. You cannot leave the protected and the unprotected together, primarily in the interest of the unprotected."
"It has also been proven in Israel - when an epidemic occurs, collective immunity is successful only when the number of vaccinated people is very high. At the moment when an epidemic starts, there is a breakthrough of immunity in vaccinated people as well, and what we are witnessing now is happening - that the disease is changing and becoming far milder," said Dr. Kon.
The new school year, which starts on September 1, will most likely begin like the previous one. Children from 1st to 4th grade will go to school, while older elementary and high school students will have combined classes.
Video:
What are vaccines and how do they work?
(Telegraf.rs)
Pošaljite nam Vaše snimke, fotografije i priče na broj telefona +381 64 8939257 (WhatsApp / Viber / Telegram).