Dacic: Serbia's position regarding the war in Ukraine is clear and unchanged
Serbia recognizes sovereignty and territorial integrity of Ukraine and this position has been unchanged for eight years, he recalled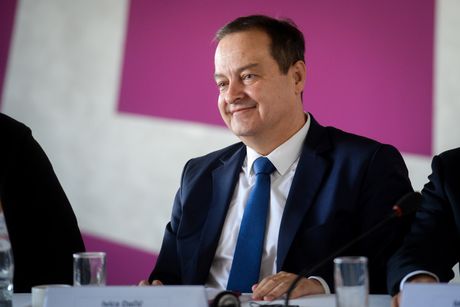 President of the Assembly of Serbia Ivica Dacic said today that Serbia's position regarding the war in Ukraine has been completely clean and clear since the first day, that it is unchanged and based on respect for the principles of international law.
"No matter how much those principles are not valued today, we firmly hold on to them. We have no other choice because even for our open issue of the greatest state and national importance, the issue of Kosovo and Metohija, we have a basis in international law and we are not giving up on it," Dacic said during the conference "Serbia's Place in the Euro-Atlantic Community," organized by the Euro-Atlantic Council Serbia.
According to him, if Serbia demands that this principle be respected in the case of Kosovo and Metohija, then it cannot trample on it in other cases.
He said that Serbia recognizes sovereignty and territorial integrity of Ukraine and reminded that this position has not changed for eight years already.
Dacic stressed that respect for sovereignty and territorial integrity is the "supreme principle" of international law for Serbia, not only when it comes to Ukraine, which is now at the center of global attention, but that Serbia also insist on respecting this principle when when it comes to Kosovo and Metohija.
(Telegraf.rs)
Pošaljite nam Vaše snimke, fotografije i priče na broj telefona +381 64 8939257 (WhatsApp / Viber / Telegram).