Six EU countries have increased exports to Russia: Croatia and Slovenia are the leaders
Imports of Russian products increased in July in nine countries, on a monthly basis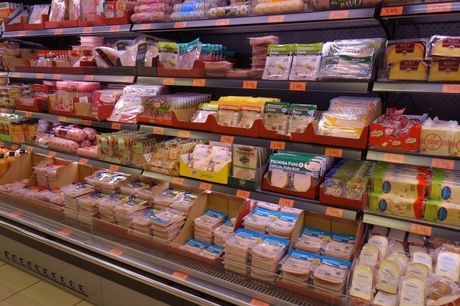 In July, six countries of the European Union increased their export of goods to Russia on an annual basis, while the import of Russian goods increased in 16 EU countries, according to calculations by RIA Novosti based on data from national statistical agencies.
Some countries have increased the import of goods from Russia by several times: Slovenia (6 times), Cyprus (3.4), the Czech Republic (3.1), Greece (3) and Italy (2.2). Among those who increased imports are Austria (by 12%), Belgium (89%), Bulgaria (95%), Hungary (77%), Germany (10%), Spain (68%), Luxembourg (16%) , the Netherlands (15%), Romania (9%), Slovakia (21%) and Croatia (2%).
At the same time, eight EU countries increased their monthly exports to Russia. The highest growth was recorded by Romania (78%), Lithuania (28%) and the Netherlands (21%). Deliveries of Belgian, Bulgarian, Spanish, Slovenian and Croatian goods also went up.
In July, the leaders, export-wise were Croatia, which delivered goods to Russia worth about 18.4 million euros, and Slovenia (98 million euros) - 59 and 56 percent more than last year, respectively.
Estonia (16%), Bulgaria (10%), Austria (5%) and Latvia (1%) also increased their exports of goods on an annual basis.
Other countries of the bloc reduced their export of goods to Russia, Cyprus (-99%), Luxembourg (-82%), France (-76%), Sweden (-75%) and the Czech Republic (-70%).
Imports of Russian products in July increased on a monthly basis in nine countries, including an increase of 8 times in Cyprus and 1.7 times in Greece.
In addition, Italy, Latvia, Lithuania, Luxembourg, Finland, the Czech Republic and Sweden increased purchases compared to June.
Video:
The brothers turned their hobby into a business: They are not even 18 years old combined, but are already earning serious money
(Telegraf Biznis)
Pošaljite nam Vaše snimke, fotografije i priče na broj telefona +381 64 8939257 (WhatsApp / Viber / Telegram).