Strong, powerful and safe: One of Belgrade's rivers that connects three capitals
In its more than 900-kilometer long course, the Sava River receives water from as many as 249 tributaries and connects three capitals - Belgrade, Zagreb and Ljubljana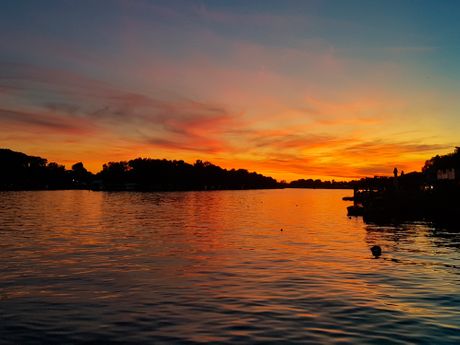 It used to be the largest river in Yugoslavia, and today it is described as a river that symbolically connects three capitals - Belgrade, Zagreb and Ljubljana.
On its way through Serbia, the Sava River flows for about 30 kilometers through Belgrade and into the Danube, being its largest tributary. It itself, on the other hand, receives as many as 249 tributaries over its course that's about 900 kilometers long and creates a basin that is home to more than 8 million people.
And if you ask Belgraders and visitors of the capital where the Sava is the most beautiful in this city, you will hear different answers.
For many, it is the area around Ada Ciganlija where they seek refuge from the heat in the summer. Others, on the other hand, will say that life in the New Belgrade blocks would never have such a good vibe if the Sava was not close by.
Although there are more than 85 bridges along its course, many will assure you that this river is the most beautiful under the Branko's Bridge in the Serbian capital, just before it flows into the Danube near the Belgrade Fortress.
Sava is considered a strong, powerful and safe river, which is the meaning of its name, but it can also be very quiet and tame.
In which part of Serbia, i.e. Belgrade, do you think the Sava is the most beautiful? Share with us in the comments.
Photo: Ivan Strahinic
(Ona.rs)
Telegraf.rs zadržava sva prava nad sadržajem. Za preuzimanje sadržaja pogledajte uputstva na stranici Uslovi korišćenja.