Novak Djokovic has the option of withdrawing from Australian Open: "I have 2 paths ahead, I chose this one"
Novak said that this is one of the options, but he still chose to play, and see how far will he get with the injury problem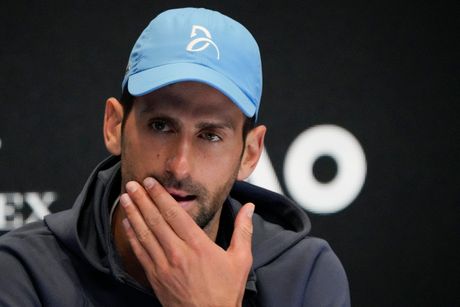 Novak Djokovic today advanced to the third round of the Australian Open, after defeating Frenchman Enzo Couacaud 3-1 in a match where he had an injury problem, but also with drunken fans who constantly provoked him.
After the match, Novak concerned everyone with his statement for TV cameras when asked about the state of the injury, and repeated a similar answer during the press conference.
"I am happy that I managed to win this match, credit also goes to Enzo who played well. We both had injuries. Things are not ideal with my injury, I don't want to go too deep into it, I wish I felt differently, but it is what it is. You have some time to recover, I'm going to that, I'm not going to train in the days in between, in order to get at my level.
I have reason to be worried, but I understand the situation. My physio and my team are doing everything to prepare me to play every match. I have two options, to continue or to give up, but I will continue to play, that's what I choose. I know that each match will be more difficult than the last.
Two years ago I tore a muscle, I advanced and won the tournament. Now I don't know how my body will react, I'm taking it day by day and we'll see how it turns out," Djokovic said.
As the Australian Open tournament continues, Novak will play against Grigor Dimitrov in the next round.
(Telegraf.rs)
Telegraf.rs zadržava sva prava nad sadržajem. Za preuzimanje sadržaja pogledajte uputstva na stranici Uslovi korišćenja.