Ana Brnabic at the Summit of the Western Balkans in Poznan: Haradinaj's arrival is announced
In addition to participating in the summit, which has already gathered a significant number of participants, heads of state or government and European representatives, the prime minister will also have a series of bilateral meetings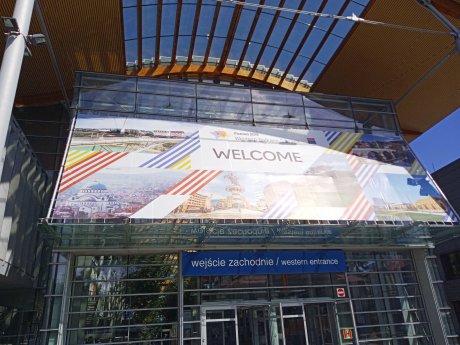 Serbian Prime Minister Ana Brnabic is taking part in the Western Balkans Summit in the framework of the Berlin Process, held this year in the Polish city of Poznan.
No entry for all Serbian officials in Kosovo! The new crazy decision of Pristina
In addition to participating in the summit, which has already gathered a significant number of participants, heads of state or government, and European representatives, the prime minister will also have a series of bilateral meetings, and will thus, amongst other things, meet with EU transport commissar Violeta Bulc and the Prime Minister of Great Britain Theresa May.
The Summit in Poznan is attended by representatives of several European Union members, heads of state and government, ministers, representatives of the civil sector from the region. In a video message, German Chancellor Angela Merkel, who launched the process five years ago, and who will participate in the summit itself, has said that there are still tensions in the region that have to be overcome.
The meeting in Poznan is the first one after the Paris Summit was canceled, in which representatives from Belgrade and Pristina are taking part.
@telegrafrs na #WBSummitPoznan #PoznanSummit #WB6inPoznań u organizaciji @BerlinProcess pic.twitter.com/GVCUbZwh2J— Marko Ivas (@MarkoIvas) July 4, 2019
Namely, the arrival of Kosovo Prime Minister Ramush Haradinaj has been announced from Pristina.
The meeting of delegations, albeit casual, informal, would happen after the recent sharpening of the relationship that followed the agreement between Pristina and Tirana on a common foreign policy, and especially after Pristina's decision to ban Serbian officials from entering the territory of Kosovo and Metohija.
VIDEO: Poznan in the state of siege due to EU Summit - Western Balkans 
(Telegraf.co.uk / Tanjug)
Telegraf.rs zadržava sva prava nad sadržajem. Za preuzimanje sadržaja pogledajte uputstva na stranici Uslovi korišćenja.