Belgrade still world's non-stop, all-night party capital: And how much does the fun cost?
A survey analyzed 36 cities in eight categories: number of bars and clubs, crime rate, average price of drinks, accommodations, taxi service and fast food quality
The reputation of the Serbian capital as a city where you can expect the best night out is still going strong. Once again, according to a research, Belgrade is the best option if you want after-dark fun.
According to Lonely Planet, the Serbian capital offers tourists a variety of nightlife every night during the week. Parties usually last until  the dawn.
Music in clubs, bars, and taverns ranges from techno to turbo folk to jazz.
"Also, it's relatively cheap compared to other cities. Back in 2009, we named Belgrade the world's party city and ten years later its reputation has not changed at all," the article said.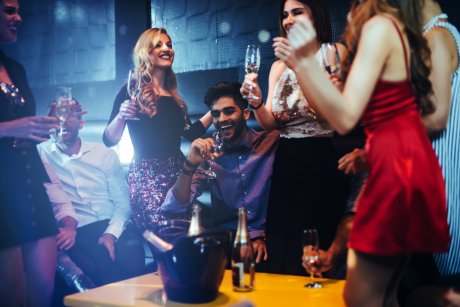 Namely, the British site Slotsia analyzed 36 cities in eight categories, including the number of bars and clubs, the crime rate, the average price of drinks, accommodations, the taxi service and fast food quality.
Belgrade has done pretty well in all categories, although the city with the most bars and clubs is still London.
Behind Belgrade are the Playa del Carmen in Mexico and Singapore. Although the average price of a drink in Singapore is quite expensive, it is ranked high because it's a safe city.
As the data shows, an average drink costs $ 1.65 in Belgrade, while two-night accommodation costs approximately $ 30.
In Singapore, on the other hand, these numbers are $ 6.33 for a drink on average, and $ 38 per night.
The lowest beverage prices are in the Mexican town of Cabo San Lucas, where the price of a drink is about $ 1.16.
The second European city to get on the list and take the fourth place is St. Petersburg. The top ten include Cabo San Lucas, Tokyo, Seoul, Istanbul, Bangkok and Buenos Aires.
As for US cities, Las Vegas is top rated, but is only 20th in the global list, It is followed by New York, New Orleans, Los Angeles, Chicago and Miami.
VIDEO: New Year's Eve celebrations in Belgrade are legendary:
(Telegraf.rs)
Pošaljite nam Vaše snimke, fotografije i priče na broj telefona +381 64 8939257 (WhatsApp / Viber / Telegram).