UEFA rejects Partizan's appeal: Serbian team to play in front of empty stadium against AZ Alkmaar!
A new appeal lodged by the black-and-whites once again failed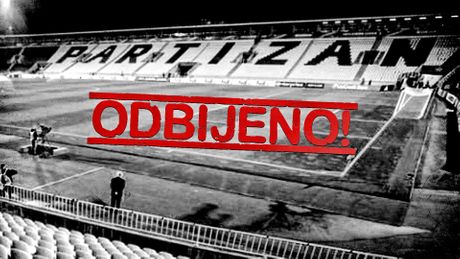 Ilustracija: Nikola Jovanović Foto: MN Press
The UEFA Disciplinary Body has rejected Partizan's appeal of it decision to have the Serbian club play two matches before an empty stadium, made after the third round of qualifications for the Europa League, when Parizan played against Malatyaspor.
Parizan has been punished by "locking up" its stadium because of - as stated in a report by delegates and special observers - the insults made at the expense of the Turkish club's player Mitchell Donald , and for displaying the Celtic Cross in the stands.
This means that Partizan will be deprived of the help of fans in their first match in the group stage of the Europa League against AZ Alkmaar, which will certainly be an aggravating circumstance both competitively and financially, because, according to some estimates, the Serbian club is thus losing revenues in the amount of about 500,000 euros.
This is actually the second time that the UEFA Disciplinary Body has rejected an appeal, considering that a negative response came in the second half of August when Partizan immediately responded to the two-game suspension of the stadium.
A UEFA inspector, a certain A.G. Alcaraz, insisted at the time that Partizan's appeal be denied and the suspension kept in place, which in the end happened.
However, Partizan's legal team consisting of Vice President Vladimir Vuletic, as well as Deputy Director General Milorad Nikolic, appealed again, after the black-and-whites qualified for the group stage of Europa League. The club's position was defended today in Nyon before the UEFA body by Vuletic and the club's president Milorad Vucelic.
However, once again UEFA did not show understanding for Partizan's arguments, considering that the club is a "repeat offender" - so the punishment has been confirmed and Partizan will, after already playing in an empty stadium during the playoffs game against Molde, have its supporters present only against Astana and Manchester United in this phase of the Europa League competition.
(Z. Ivkovic)