Barajevo school director to be dismissed: He didn't report the case for days, didn't react in time?
Dobrivoje Jelic, the director of the Barajevo High School, will be dismissed for failing to report the incident to anyone. The bullies who beat the girl will be kicked out of the school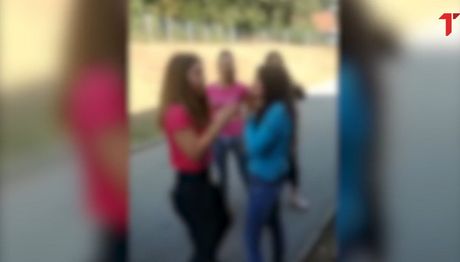 Dobrivoje Jelic, the director of the Barajevo High School where two students assaulted one of their peers last week will be dismissed tomorrow, Informer writes.
The reason for Jelic's dismissal is that he allegedly knew about this case of violence for two days, but didn't inform the school's administration or the Ministry of Education. He only spoke on Friday, when a video of the horrific incident became public.
The video shows two girls - I.O. (15) and D.I. (14) tormenting one of their peers, A.M. (15), in the Belgrade neighborhood of Barajevo, in the backyard of the school. The victim and one of the girls who attacked her are students of the Barajevo High School and go to the same class, while the other bully attends a high school in Vozdovac.
The two violent students have been charged with violent behavior on the order of the Juvenile Prosecution Service, and they are likely to be expelled from their schools.
"The headmaster of Barajevo school will be dismissed because he knew about the whole event for two days and didn't react. He has made a number of omissions, there is no anti-bullying team at the school... These are all reasons for his dismissal," a source with knowledge of the matter told Informer.
According to Minister of Education Mladen Sarcevic, the ministry will today finish a complete inspection in both schools whose students were behaving violently.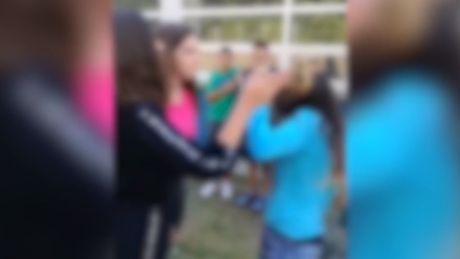 "All the details are being checked and all participants will be punished adequately. This is also a warning to directors in all schools that they must report violence that is taking place among their students. Any failure to do so in such cases entails dismissal. I don't think this kind of ugly scenes happen as often as some claim, but directors certainly have to pay attention to what's going on in their schools. However, I also think that parents of violent children must bear some responsibility," Sarcevic points out.
ONEIN FOUR CHILDREN IS A VICTIM OF PEER VIOLENCE: INCREASING NUMBER OF AGGRESSIVE GIRLS
Statistics in Serbia show that one in four children is a victim of peer violence. Violence on the internet is also on the rise, with as many as 60 percent of children exposed according to data released recently by the Network for Children of Serbia.
There is also a noticeable increase in girls participating in peer violence. Psychologist Aleksandra Jankovic says that girls are paradoxically trying to equate themselves with boys by becoming overly aggressive.
"They are trying to draw attention to themselves, it's a demonstration of strength and power and it's not something that appreared overnight. You can see that girls have been verbally aggressive for a pretty long time. The causes of this lies in the family, society, a devastated system of social values. We have a pervasiveness of violence in our society and in content offered to children, such as video games," Jankovic said.
She added that we must work systematically to combat aggressive behavior.
"And of course we should focus on the victims of violence, because they are the worst off in the whole situation. The parents of these children are often the last to know that their child is a victim of violence. There should be work with the child to make it clear that they have a problem and that they shouldn't be afraid to seek help," Jankovic explains.
Video: Terrifying footage of peer violence in Barajevo
Telegraf.rs/Informer)
Telegraf.rs zadržava sva prava nad sadržajem. Za preuzimanje sadržaja pogledajte uputstva na stranici Uslovi korišćenja.