Vucic meets with special UN envoy: Details from the meeting revealed The president of the Republic of Serbia, Aleksandar Vucic, today spoke with UN Secretary-General's Special Envoy and Head of the UN Mission in Kosovo and Metohija Zahir Tanin about the situation in Kosovo and the drafting of the UN secretary-general's report on the work of the UNMIK, that will be presented to the UN Security Council in October, announced the President's Office for Cooperation with the Media.
The two interlocutors also discussed the upcoming elections in Kosovo and Metohija.
President Vucic expressed his expectation that international representatives would help ensure that these elections go peacefully and that the Serbs are able to exercise the right to freely elect their representatives, who will protect their interests.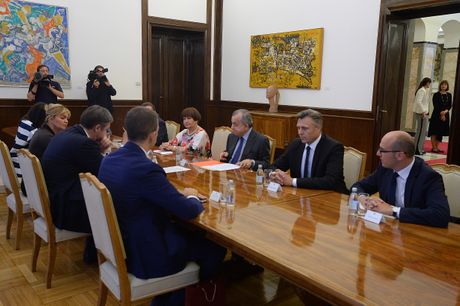 President Vucic thanked Special Envoy Tanin for UNMIK's consistent commitment to respecting Resolution 1244. President Vucic emphasized that Security Council sessions dedicated to the work of UNMIK are important for Serbia for the sake of maintaining continuity of the consideration of the issue of Kosovo, as well regularly informing about the political and security situation, which is far from peaceful and stable, with frequent tensions and incidents.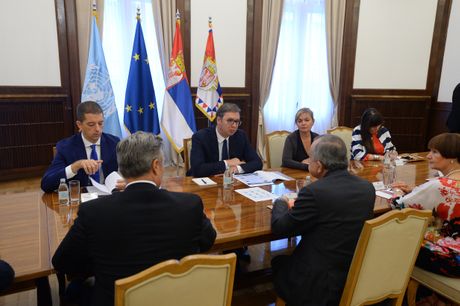 "The presence of the UN, that is, UNMIK, as well as other international missions in Kosovo is more than necessary as a guarantee of security of the Serb people," said President Vucic, according to a statement.
(Telegraf.rs)
Pošaljite nam Vaše snimke, fotografije i priče na broj telefona +381 64 8939257 (WhatsApp / Viber / Telegram).