"Vucic is ready to normalize relations, but not to sign paper": Munter on Belgrade-Pristina dialogue
"And I think that's good, because there are people in Kosovo, too, who are ready to talk," Munter said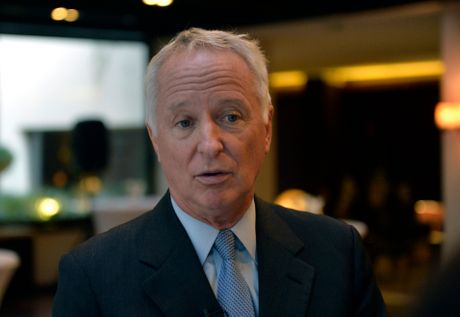 Former US Ambassador in Belgrade Cameron Munter said today that Serbian President Aleksandar Vucic is ready to discuss an agreement on normalization of relations with Pristina, but not to "sign a paper."
"And I think that's good, because there are people in Kosovo who are ready to talk. I think Vucic is ready to talk because he is aware that Serbia's future is fundamentally linked to Kosovo's future. One doesn't go without the other," Munter said in an interview with the daily Danas.
Munter, who was until recently the president of the EastWest Institute, said he didn't discuss what happened the week before during his meeting last week with Vucic, but that they spoke much more "about the plans and perspectives of the Kosovo-Serbia dialogue and what kind of dialogue we would have in December."
"We don't yet know who will be on the Kosovo side, but we know that Vucic is interested. We also want to make sure that Americans and Europeans are involved," he explained.
Munter conveyed concerns "about some things that weren't there ten years ago when he was ambassador."
"It's about the Chinese being here now, the Turks are interested, the Russians have a different set of ideas. We want to make sure we understand each and every one of them, because this is about the long term," said Munter.
(Telegraf.rs/FoNet)
Telegraf.rs zadržava sva prava nad sadržajem. Za preuzimanje sadržaja pogledajte uputstva na stranici Uslovi korišćenja.