"After Kosovo elections, I'll get involved in dialogue": Macron talks to Dacic in the US
The Serbian foreign minister also spoke with the Turkish and French presidents about relations between our countries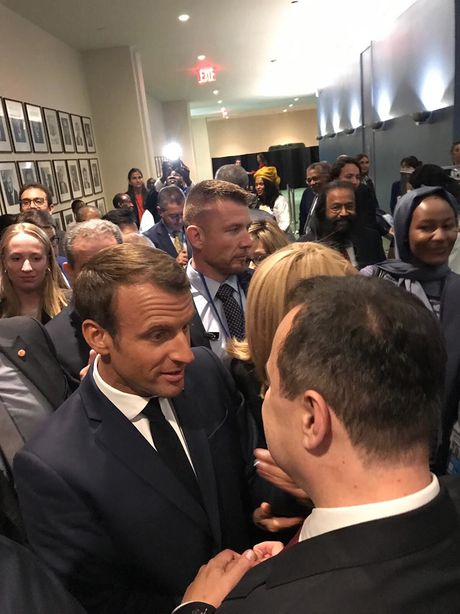 Foreign Minister Ivica Dacic has met with Emmanuel Macron in New York, after which the French president said he is waiting for the Kosovo elections to be over to get involved in solving the problems in the Belgrade-Pristina dialogue, and then conveyed his greetings to Serbian president Aleksandar Vucic, the Serbian Foreign Ministry said.
On the occasion the general debate at the 74th session of the UN General Assembly, Minister Dacic congratulated President Macron on his excellent speech during his recent visit to Serbia and conveyed to him that his visit was one of the best visits by a foreign official in our country's history.
President Macron, who was accompanied by his wife, replied that it was a special honor and a great pleasure.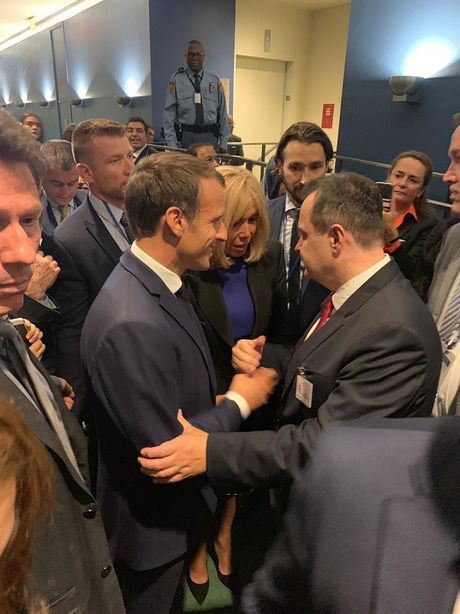 He also told his wife that the minister had a good voice and that he had a wonderful time in Serbia, a statement said.
A SERIES OF BILATERAL MEETINGS WITH WORLD OFFICIALS
In conversation with Belarus Foreign Minister Vladimir Makei, Dacic said that bilateral relations between the two countries are excellent, that they are not burdened with any open issues and that there is readiness to further improve them, the ministry said.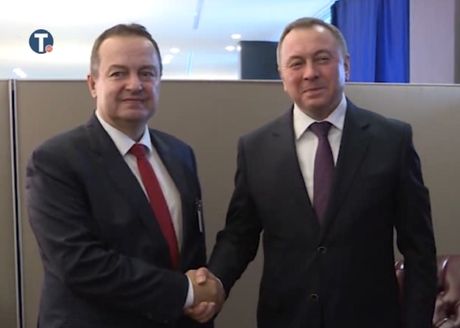 They also discussed the visit of the president of Belarus to Serbia, which will be followed by an economic and business forum.
In conversation with United Arab Emirates Minister of State Muhammad Al Jaber, it was stressed that Serbia and the UAE have special relations and very good cooperation in the economic sphere.
Minister Al Jaber said that the UAE ia interested in new investments in energy and infrastructure and expressed readiness to personally contribute as the co-chair of the Joint Committee on Cooperation between the Governments of Serbia and the UAE.
Dacic agreed that cooperation was excellent, and that apart from good bilateral relations, there are also personal friendships with Sheikh Mohammed. He stressed the importance of investments from the UAE for Serbia, such as Air Serbia and Belgrade Waterfront, and welcomed UAE's readiness to investment more in Serbia.
He singled out tourism as an important area of cooperation, pointing out that the visa abolishing agreement that recently came into force between the two countries will contribute to this.
(Telegraf.rs/Tanjug)
Pošaljite nam Vaše snimke, fotografije i priče na broj telefona +381 64 8939257 (WhatsApp / Viber / Telegram).